States Can Force Pro-Life Pregnancy Centers to Inform Women About Gov't-Funded Abortions, Federal Court Rules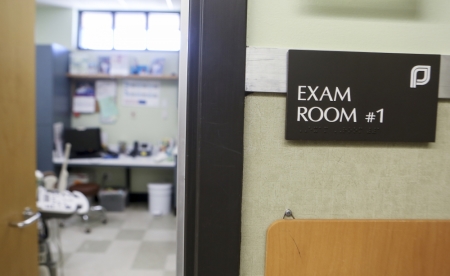 A United States federal appeals court has upheld a California law that opponents say infringes upon the free speech and religious freedom rights of pro-life pregnancy centers by forcing them to inform pregnant mothers and families about the option of abortion.
Last Friday, a three-judge panel on the U.S. 9th Circuit Court of Appeals ruled in favor of the California Reproductive Freedom, Accountability, Comprehensive Care, and Transparency Act, stating in its opinion that such a law forcing all licensed pregnancy-related clinics to inform their patients of all publicly-funded family planning services, including abortion and contraception, through a disseminated notice is constitutional.
The ruling comes despite arguments from opponents that the legislation violates the First Amendment rights of pro-life pregnancy clinics.
"We reject Appellants' arguments that they are entitled to a preliminary injunction based on their free speech claims," the court's decision, written by judge Dorothy W. Nelson, states. "The Act is a content-based regulation that does not discriminate based on viewpoint."
"We also reject Appellants' arguments that they are entitled to a preliminary injunction based on their free exercise claims," the ruling continued. "The Act is a neutral law of general applicability, which survives rational basis review. Appellants, therefore, are unable to demonstrate likelihood of success on the merits of their First Amendment claims."
Representing a number of pro-life pregnancy centers in National Institute of Family and Life Advocates v. Harris, Alliance Defending Freedom senior counsel Matt Bowman expressed his disagreement with the court's ruling in a statement issued Friday.
He argued that abortion proponents pushed this legislation in order to set up legal punishments for pregnancy centers that exist solely to try to steer women and families away from getting an abortion.
"It's bad enough if the government tells you what you can't say, but a law that tells you what you must say — under threat of severe punishment — is even more unjust and dangerous," Bowman asserted. "In this case, political allies of abortionists are seeking to punish pro-life pregnancy centers, which offer real hope and help to women."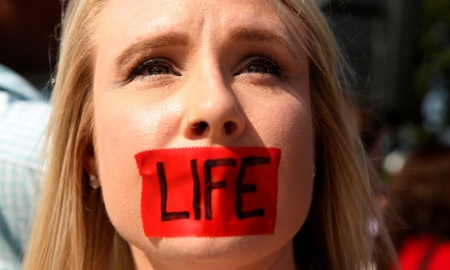 "Forcing these centers to promote abortion and recite the government's preferred views is a clear violation of their constitutionally protected First Amendment freedoms," Bowman continued. "That's why other courts around the country have halted these kinds of measures and why we will be discussing the possibility of appeal with our clients."
Similar laws infringing upon the free speech rights of pro-life pregnancy centers have been struck down in Austin, Texas, Baltimore and Montgomery County, Maryland and New York City.
Arina Grossu, the director of the Family Research Council's Center for Human Dignity, told The Christian Post in a statement that the 9th Circuit Court's ruling is "an unconstitutional attack on First Amendment rights."
"The onerous California law forces pregnancy resource centers to promote abortion under threat of severe punishment. Imagine forcing a vegan supermarket to advertise where people can buy meat," she stated. "This ruling forces people who defend human life to participate in the destruction of human life, against their moral objections, rights to free speech, and free exercise of religion. This California mandate must be ruled unconstitutional as courts have done in Texas, Maryland, and New York."
In a statement provided to CP, Marjorie Dannenfelser, president of the Susan B. Anthony List, accused the 9th Circuit Court and the California state legislature of engaging "in a transparent effort to shut down the competition for Big Abortion."
"Pregnancy help centers are among the most popular and necessary social service agencies in America. A 2015 survey by the Charlotte Lozier Institute showed that some 92 percent of American women view the centers as very or somewhat necessary providers of care and support," Dannenfelser stated. "Even more importantly, 89 percent of women who know of someone who has used the services of a pregnancy help center reported a positive experience. California is interfering with the mission of vitally needed agencies, largely operating at no cost to taxpayers, and compelling these very agencies to cooperate with the abortion lobby's profitable business."
Thomas Glessner, the president of National Institute for Family and Life Advocates, said in a statement that he is not at all surprised by the ruling.
"It is unfortunate, but not surprising, that the liberal 9th Circuit Court three-judge panel upheld California's violation of federal law, the U.S. Constitution, and human rights," Glessner explained. "The 'Reproductive FACT Act' forces pregnancy resource centers and medical clinics to violate consciences, free speech, and religious beliefs. This violation of the foundational roots of the American Republic will not stand."
The National Institute for Family and Life Advocates and the rest of the pro-life group's are considering whether or not to appeal the appellate court's ruling.
"There are pending legal options to pursue, and we are discussing with our attorneys our most effective options," Glessner added. "This battle is far from over."