California to Provide Gender Surgery, Hormone Treatment to Foster Children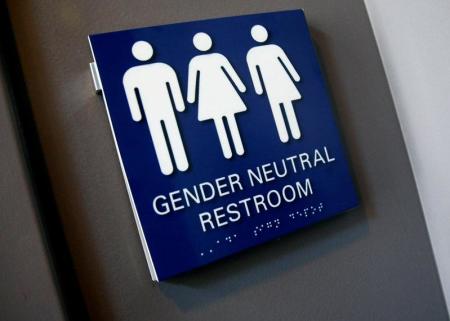 California has passed a law aimed at guaranteeing access to gender surgery and hormonal treatments for foster children who identify as transgender.
Governor Jerry Brown signed Assembly Bill 2119 into law on Friday, which clarifies that foster youth can have such treatments paid for by Medi-Cal, which is the state's health insurance program for lower income individuals and children in the foster care system.
"The right of minors and nonminors in foster care to health care and mental health care ... includes covered gender affirming health care and gender affirming mental health care," reads AB 2119.
"This right is subject to existing laws governing consent to health care for minors and nonminors and does not limit, add, or otherwise affect applicable laws governing consent to health care."
AB 2119 was introduced in February by Democratic Assemblymember Todd Gloria, with the backing of many LGBT advocacy groups.
"AB 2119 affirms the right of foster youth to be able to access health services reflective of their gender identity – meaning these children can grow up safe, healthy, and be exactly who they are meant to be," stated Assemblymember Gloria at the time.
Critics of the bill included Michael Laidlaw, an endocrinologist for Sutter Health whose specialty was that of hormones and glands, who testified against it in June.
"A licensed professional or other individual should not subject the foster child to any treatment, intervention or conduct that seeks to change the foster child's identity," stated Laidlaw earlier this year.
Laidlaw also outlined many of the risks associated with gender transition, including how women transitioning to men have to be given as much as 80 times the normal amount of testosterone than normally occurs in a human body.
"Look at the science carefully. Get other medical opinions before passing this bill, you can save the health and lives of many foster kids, by doing so," he added.
Last October, Brown signed a law that legalized a "nonbinary" option and allow a gender change without undergoing any treatment on birth certificates and driver's licenses.
"For purposes of obtaining a new birth certificate under the provisions above, the bill would delete the requirement that an applicant have undergone any treatment, and instead would authorize a person to submit to the State Registrar an application to change gender on the birth certificate and an affidavit attesting, under penalty of perjury, that the request for a change of gender is to conform the person's legal gender to the person's gender identity and not for any fraudulent purpose," read the legislative digest for the 2017 law, known as Senate Bill 179.
"[SB 179 will] authorize a change of gender in the court judgment to female, male, or nonbinary. The bill would provide modified procedures to obtain a court order for a change of name to conform to the petitioner's gender identity and a court judgment to recognize a change in the petitioner's gender."