California Shooting Rampage Suspects Identified as Couple Syed Rizwan Farook, Tashfeen Malik
14 Killed in California Shooting Massacre, Terrorism 'Not Ruled Out'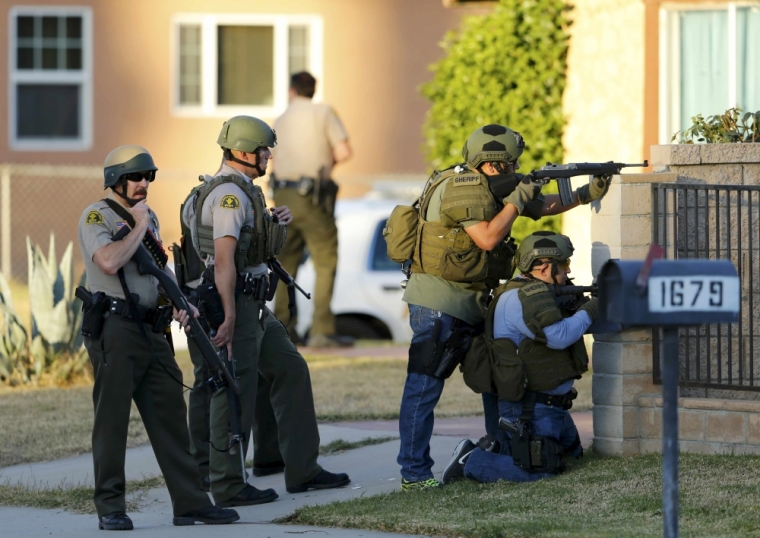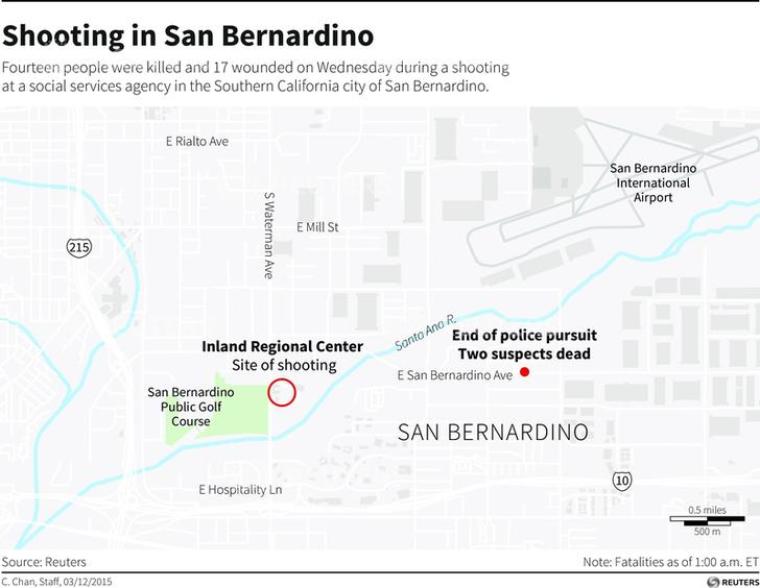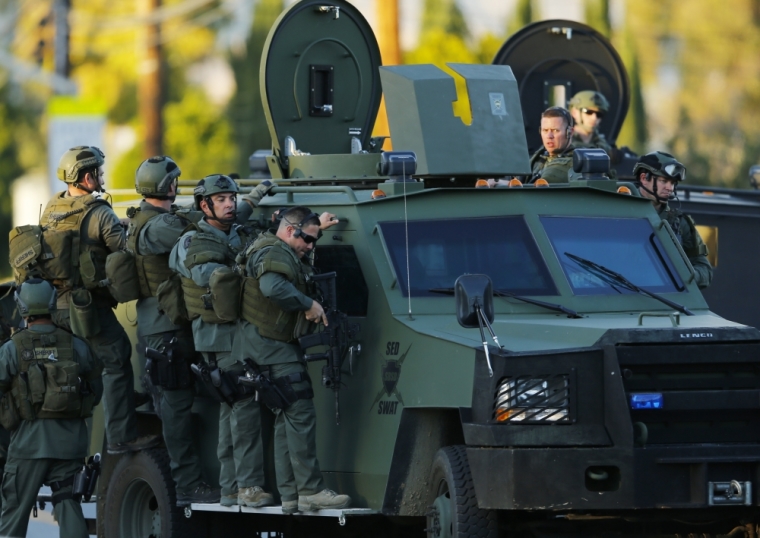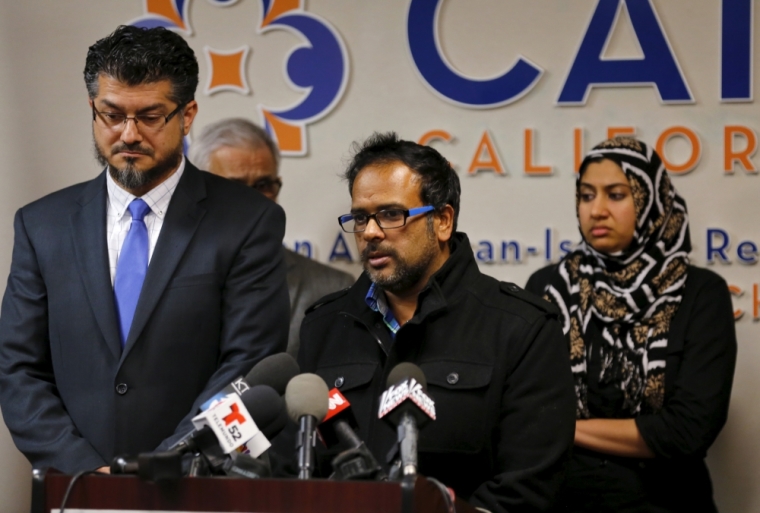 View Photos
The Southern California couple who killed 14 people and wounded 17 others on Wednesday at a San Bernardino office building, but were later shot dead by police, have been identified as Syed Rizwan Farook, 28, and Tashfeen Malik, 27.
San Bernardino Police Chief Jarrod Burguan said that the couple were believed to have been married or engaged, though an investigation into the motives behind the attack is only just beginning.
"We have not ruled out terrorism," Burguan said, according to Reuters, adding that Farook was born in the U.S., while Malik's nationality is yet to be determined.
The couple, wearing assault-style clothing and guns, attacked a holiday party taking place at the campus of the Inland Regional Center, a social services agency. Police said that Farook was a county public health employee, and had worked in his position for five years.
A law enforcement source told Fox News that the attackers each carried an AR-15 rifle and a pistol, and were shot dead after a shootout with police, after attempting to get away in their black SUV.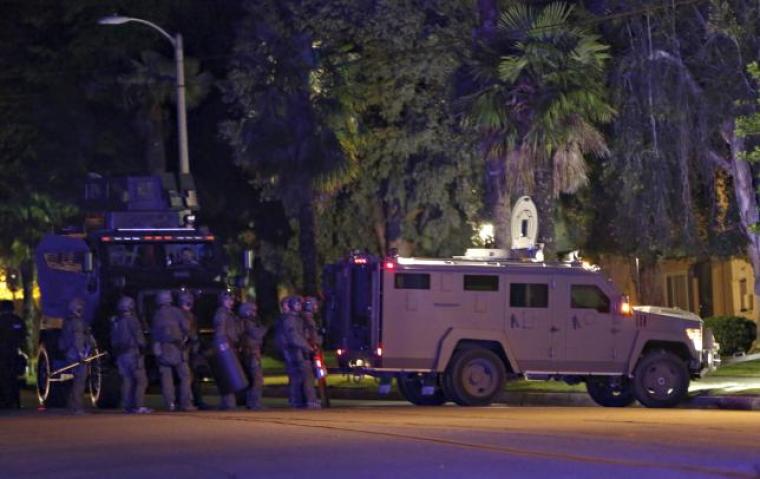 Multiple pipe bombs and other types of ammunition were also found in the vehicle, the source added.
"They came prepared to do what they did, as if they were on a mission," Burguan noted.
A third person that was fleeing the area of the shooting with the suspects was also detained, the police chief added, but it remains unclear if the person was involved in the attack.
Farook's co-workers could not explain why the couple carried out the shooting, though one colleague, Patrick Baccari, revealed that the man had come to attend the banquet in the morning, before suddenly disappearing, and later coming back with Malik at around 11 a.m. local time.
The couple apparently have a 6-month-old daughter, who they dropped off with relatives on Wednesday morning, claiming they had a doctor's appointment.
Family members were also unable to provide any clues as to the motives behind the attack. Farhan Khan, who is married to Farook's sister, told reporters that he was in shock, and had "absolutely no idea why he would do this."
CNN noted that some of the people inside the Inland Regional building were able to text relatives during the shooting.
"Shooting at my work. People shot," Terry Pettit shared of his daughter's message. "Pray for us. I am locked in an office."
Stephanie Baldwin added that her sister, Denise Peraza, was shot in the back.
"As soon as the gunfire started, everyone dropped to the floor and they were underneath desks, and she was trying to shield herself with a chair, along with a man next to her," Baldwin told CNN affiliate KABC.
"Then, all of a sudden, she said she just felt (the bullet) going through her back."
The massacre was the deadliest shooting in the U.S. since the tragedy at Sandy Hook Elementary School in Newtown, Connecticut, in which 27 people were killed in December 2012.
President Barack Obama has reacted to the shooting by calling for stricter gun laws in America, a plea he has made throughout his time in office.
"The one thing we do know is that we have a pattern now of mass shootings in this country that has no parallel anywhere else in the world," Obama told CBS News Wednesday.
"And there are some steps that we could take — not to eliminate every one of these mass shootings — but to improve the odds that they don't happen as frequently."