Candace Cameron Bure Admits 'The View' Was Combative Work Environment, She Needed Jesus in Her Corner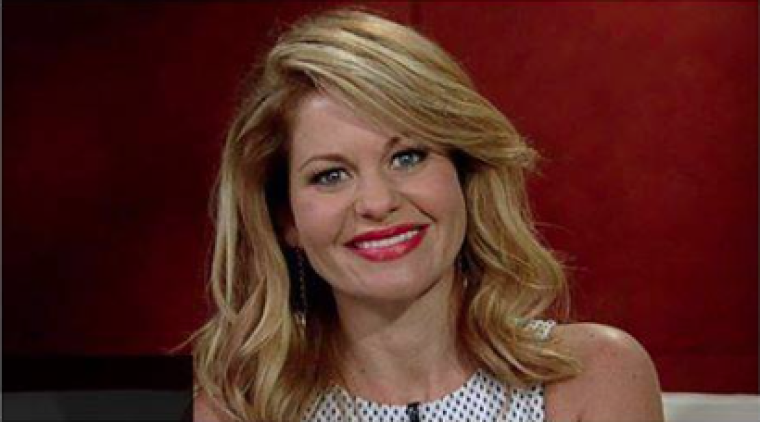 Candace Cameron Bure stopped by Sirius XM this week as a guest on "The Jenny McCarthy Show," and the "Fuller House" star opened up about what it was really like during her time guest-hosting on "The View."
Jenny McCarthy, who once was a co-host on "The View" herself, expressed that her time on "The View" turned out to be nothing like what she thought it would. She asked Bure to share her experience.
"I kind of knew that maybe what I was signing up for and was thinking, wouldn't be exactly what it would be so I was prepared," Bure said, crediting McCarthy and another former host Elisabeth Hasselbeck for giving her the heads up.
The popular Hallmark Movie actress alluded that she jumped on board and decided to do the ABC talk show because she was told the show would be veering away from politics and focusing on social issues instead. She said she didn't, however, factor in that it was an election year so it was impossible to avoid politics.
"I didn't think that one through," Bure confessed. "It's hard and there's a lot of personalities [on 'The View'] and it's not just the people you see in front of the camera. There's a lot of personalities behind the show as well. It's a tough ongoing job and unless you're in it, it's hard for someone else to completely relate to what you're going through."
The mother of three said she found herself a supportive team within the show and really prepared herself outside the show as per advice given to her from another former Christian co-host, Sherri Shepherd. Bure said she had a very supportive team who she could email or call at the last minute as a "lifeline."
"I didn't like the rebuttal, meaning, I really didn't like to have to argue back. I just wanted to share my point of view and listen to yours," Bure explained.
However, the culture on "The View" was a combative one and she was instructed to respond and argue her point if someone on the panel did not agree with her. McCarthy praised Bure for how she always dealt with strife in a classy manner.
"I don't like to argue. I just want to share. I want to share, present my opinion and then leave it alone, take or throw it out, whatever, but I don't want to argue with you. That wasn't my style. So that part was difficult for me," Bure explained.
McCarthy shared her own issue with the show, revealing that oftentimes before the show began they would get her upset just so she could go on TV with the adrenaline.
"I just prayed a lot in front of people," Bure interjected. "They couldn't poke and prod because I was like 'I'm sending Jesus in, all the angels are around me, so you can't even touch me.'" 
Bure announced in December of last year that she was leaving the Emmy award-winning program after two seasons to dedicate more time to her family and acting commitments.
"It's very bittersweet for me because I'm announcing that I will be leaving 'The View.' It wasn't an easy decision, but before I started on 'The View' I already had my commitments to 'Fuller House' and my work with the Hallmark channel. And because of my success with those, my commitments have become even greater with those shows and the commute of going West Coast to East Coast every single week has been tough for me. [It's] hard for my family as well, and I want to make sure that I'm able to spend as much time with my children and invest in all the projects that I do to the fullest extent," Bure said.