Candace Cameron Bure Defends Chris Pratt Talking About Jesus After Split With Anna Faris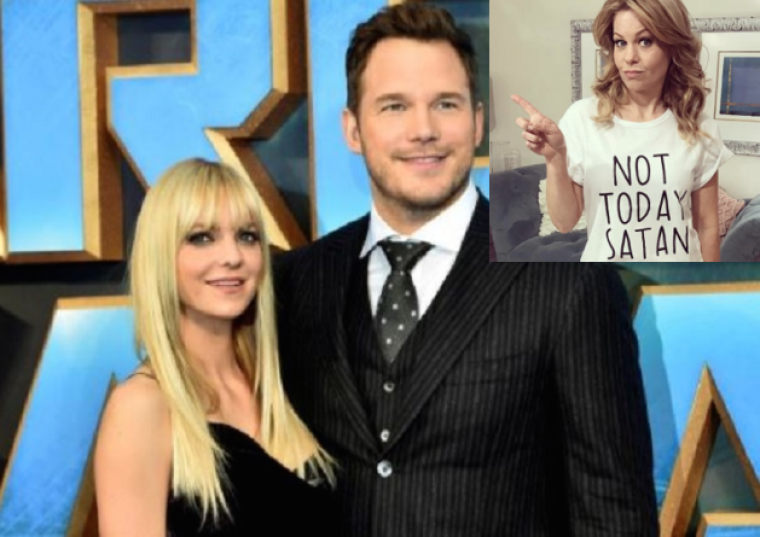 Chris Pratt has received backlash from some Christians for talking about Jesus after announcing his split with actress Anna Faris, but "Fuller house" star Candace Cameron Bure shared support for her fellow Christian brother and his profession of faith in difficult times.
On Tuesday, Bure retweeted an article written by @faithwirenews with the caption which read, "To All the Christians Slamming Chris Pratt for Invoking Jesus After His Separation."
The post was in response to those who slammed Pratt's speech Sunday evening at the Teen Choice Awards, where he mentioned Jesus while accepting an award for choice sci-fi movie actor.
"I would not be here with the ease and grace I have in my heart without my Lord and savior Jesus Christ," Pratt said at the award show.
The Virginia native skyrocketed into fame in 2014 and since has had leading roles in "Guardians of the Galaxy," "Jurassic Park" and "The Lego Movie." With no sign of slowing down, many in the media assumed that when he announced his separation last week it was because of his thriving career.
Some in the faith community bashed the actor as well for talking about Jesus while at the awards show because he announced that he was splitting from his wife. Critics went as far as to question Pratt's devotion to his family, others accused him of making his wife a sinner by divorcing her.
Bure shared the Faith Wire reporter's frustration with how Christians have responded.
Bure's post featured a list of reasons why people should not be upset with Pratt. See the list written by reporter Billy Hallowell below:
"You don't know their marriage. You're making judgments without knowing whether the separation is biblical in nature.
With that in mind, is judgment with few details really what Jesus would do?
Prayer is surely a more constructive response. Why not call for prayer for Pratt and his family instead of taking the time to tear him down?
It's clear that Pratt is invoking Jesus during a difficult time. Some people would go off the rails and abandon what they know. Why not give him a break and look at it as a profound encouragement that he's turning to his savior?
The Bible is filled with flawed people (and I'm not saying that Pratt fits this bill when it comes to his marriage, as we simply don't know the details — and we're all flawed, anyway) who God still used (cough, cough: King David)."
Both Pratt and Anna posted on Facebook without disclosing the reason for their breakup, "Our son has two parents who love him very much and for his sake we want to keep this situation as private as possible moving forward. We still have love for each other, will always cherish our time together and continue to have the deepest respect for one another."