'Christmas isn't canceled': Candace Cameron Bure makes plea to save holidays for families in need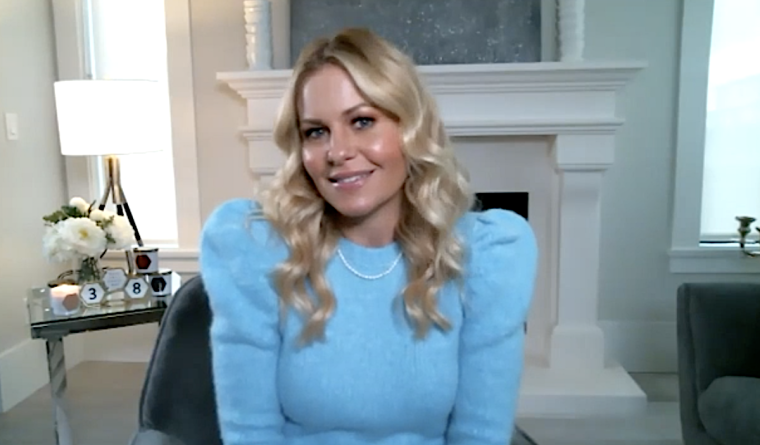 Actress Candace Cameron Bure has teamed up with The Salvation Army to showcase the ways people can help millions of families in need this holiday season. 
"Christmas is my favorite time of year for so many reasons. The biggest reason is that we celebrate Jesus Christ," Bure told The Christian Post. "It can be a hard season for so many people and that's why the work that I help do with The Salvation Army is so important — because there are so many people in need, especially during the holidays." 
"While it's a time of giving and should be a time of cheer, it can be very, very heartbreaking, especially for people who are struggling. Whether that's financial, whether it's just circumstances that they're in — homelessness, needing food, just needing help and day care, and now with the pandemic, of course, that need has gone up."
The "Fuller House" star, author and queen of Hallmark Christmas movies has been an ambassador for The Salvation Army for many years and linked arms with the Christian charity during the COVID-19 pandemic.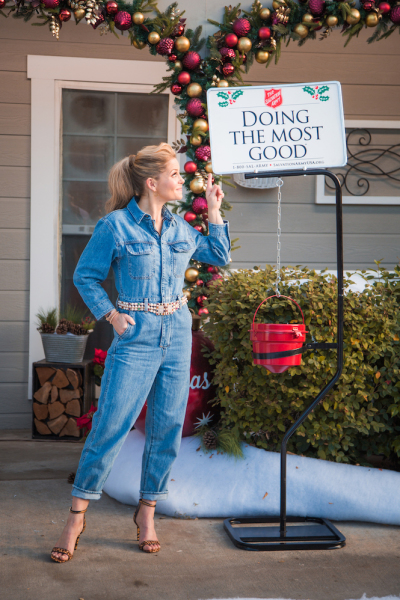 This holiday season, Bure revealed that she's witnessed firsthand the increased services provided by The Salvation Army, resulting in a critical need for donations. The organization expects to see a 50% decrease in donations to red kettles this year as a result of social distancing and other restrictions in response to COVID-19. 
Twenty-three million people are helped annually by the nonprofit, which is expecting to serve 155% more people this year due to the increase in need. 
"The Salvation Army does everything and they help people long after disasters strike, long after the holiday season ends. They are always there," Bure said. 
"A lot of retail stores aren't open and there are safety protocols to go through, so they are expecting a decrease in the amount of donations but we're so hoping that doesn't happen," she continued. "So if you know that you would go by the grocery store and drop a couple dollars in the bucket, we're asking, please still do that, or please go to rescuechristmas.org and that goes directly to the red kettle campaign."
"Christmas isn't canceled," the actress declared. "We still want to be there to help. So we're asking you to help us rescue Christmas to serve those in need."
Along with her work with The Salvation Army, Bure will be releasing new Hallmark Christmas films this season and said her latest film is her favorite.
"My new Christmas movie is called 'If I Only Had Christmas.' I absolutely loved making this Christmas movie," Bure gushed.
"I have to say that out of the nine Hallmark Christmas movies I made, this one is my favorite, which I've never said before. I've never picked a favorite one. But I love it so much because it's a homage to my all-time favorite movie, 'The Wizard of Oz.'"
The Hollywood star both developed the script and helped create the film.
When asked what her wish would be for the world this Christmas, the outspoken Christian gave a faith-filled response. 
"Honestly, my honest wish is for people to know Jesus Christ," Bure replied. "It always is. It's my goal in life. It's my mission in life. I love people and I want to share with them the best news I've ever known in my entire life.
"That's the good news of Jesus Christ and there's no better time, there's never a bad time, but there's no easier time to share the Good News with people than at Christmastime because it's the whole reason we celebrate."
The mother of three went on the share the benefits of what receiving the hope of Jesus would really do in someone's life.
"I know how many lives would be changed. I know how many people would have hope and wouldn't be as anxious and worried, although we're all human and we all do," Bure said.
"There's so much comfort in Jesus and His Word. You don't have to worry about every single thing that may or may not happen because we already know the end of the story. We know that Jesus wins. We know that God wins and that, for me, gives me hope when I'm going through the hardest struggles of my life; I know that there's an eternal perspective.
"I have hope in my eternity and not just the time I'm here on Earth, which is like going to go like in a blink of an eye. It's going to be so fast compared to my eternal life, which is forever and I want to put my hope and trust and my vision in eternity." 

The California native also shared some Christmas traditions she and her family partake in, although COVID-19 has changed things for her household this year. 
"For the last 10 years, Christmas morning, my family and I serve at a homeless shelter, a very small one. We bring all the food along with our family and friends and we cook the meal for the people that are staying there and sit down and eat with them and bring gifts and just talk and share stories and encourage them," she said. 
"This year, we're not going to be able to do that because of the pandemic. But we're still going to find a way to be a blessing to those people." 
The childhood star revealed that she also likes to do an ornament exchange party. 
"Ultimately, I love our Christmas Eve, which is with my children, and my husband and my mom and dad," Bure said. "We always have a wonderful Christmas Eve dinner and my husband makes beef Wellington and it's so delicious. Then we usually all go to my brother's house for Christmas Day.
"We have a big family. So I don't even know if that's going to happen. We just have to see. But I always look at the silver lining. I always take the most positive things and I know that ultimately, having my parents and my husband and my three children at home is the best gift and best Christmas that we could have.
"I'm praying for everyone. Please know I'm praying for you because I know not everyone has that."
On Jan. 26, 2021, Bure will also be releasing a new children's book, titled Candace Playful Puppy.