Candace Cameron Bure to Wendy Williams: Hollywood has discriminated against her Christian faith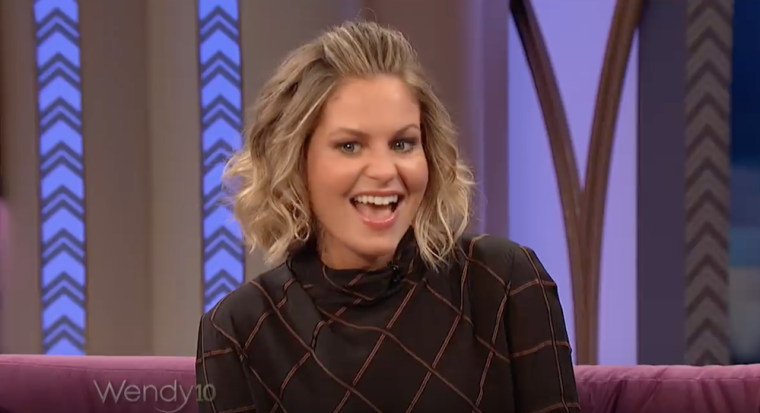 Actress Candace Cameron Bure shared that she has faced discrimination for her Christian beliefs.
Bure was promoting her new Hallmark movie "A Shoe Addict's Christmas" while visiting "The Wendy Williams Show" on Tuesday and was asked if she ever gets punished for her faith in terms of acting jobs.
"I have experienced discrimination in the faith department for sure, in my career. But I don't experience it so much right now," Bure explained.
"I don't experience it as much now, I think because so many people know me for it," she added. "I think they look to me for my faith. If they're not looking for that, they don't hire me."
That wasn't always the case, however. Bure shared that in the past she would be booked for things and then get canceled right before the event. She associated that type of behavior with bias.
Bure also addressed never wanting to return to "The View," where she regularly was the minority voice when sharing her Christian beliefs.
"I don't miss 'The View,' at all," the "Fuller House" actress told Williams. "I love being on talk shows, I love hosting talk shows but that was a hard job every single day, talking politics."
She admitted that the most comfortable part of her experience on the daytime talk show was talking about her faith.
"That was the easiest part for me, to be able to talk about my faith and share my faith," she said.
Actor Chris Pratt agrees with Bure that things have changed in Hollywood for people of faith. Just this year the "Guardians of the Galaxy" star opened up about what he believes Hollywood thinks of his bold Christianity.
"I think that there's this narrative that exists out there that Hollywood is anti-Christian or anti-religious, but it's just not the case," Pratt told The Associated Press in an interview last month. "They are kind of not anti-anything."
Longtime actor and devout Christian Kevin Sorbo, however, thinks Hollywood does have an opinion of the Christian Messiah and says it's still not a favorable one.
"Hollywood, generally speaking, would answer that Jesus is a myth. However, having played perhaps the world's greatest myth on a worldwide No. 1 TV show, 'Hercules,' I would say that they are myth-taken!" Sorbo told The Christian Post over the weekend.
30-year TV and film star Antonio Sabato Jr. echoed Sorbo's sentiments and said Hollywood has blacklisted him because of his faith.
"They don't want to say Jesus; they don't even want to mention His name. It's a shame! They need Jesus. I think Jesus needs to be more relevant to everyone in Hollywood," Sabato told CP in a recent interview.