Candace Cameron Bure's Son Dating Duck Dynasty Daughter; Couple Attends Prom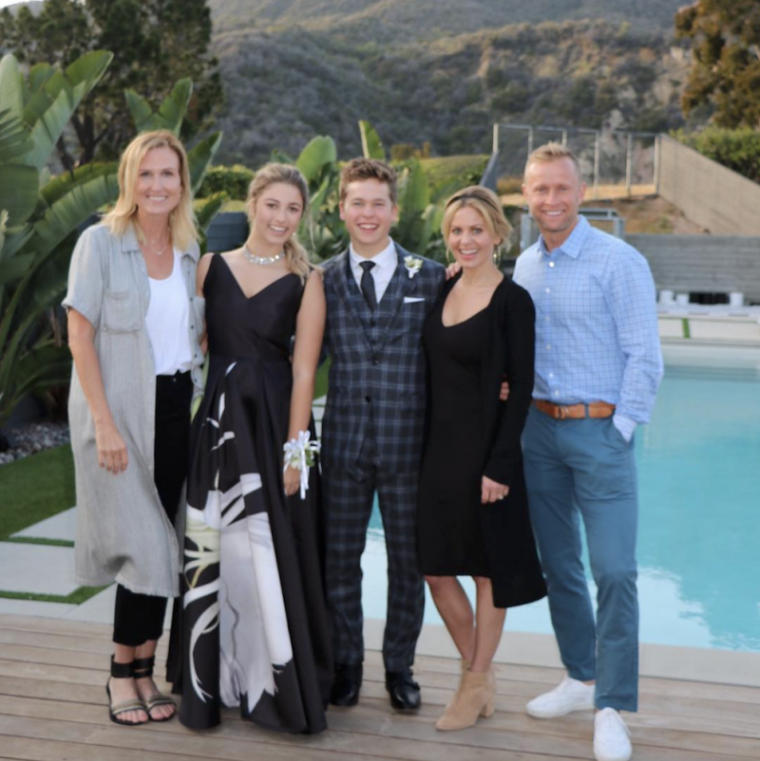 "Fuller House" star Candace Cameron Bure took to social media to celebrate her eldest son's prom day and date, Duck Dynasty's Bella Robertson.
Robertson, daughter of Willie and Korie and little sister to Sadie – has been in a relationship with Bure's son, Lev, for some time, according to their social media pages. The families were all smiles as the young couple posed with their parents before leaving for prom in California over the weekend.
"Prom night!! Have fun @levvbure and @bellarobb," Bure wrote while sharing photos of all of them together, adding, "These two are too cute!!"
Korie likewise shared her excitement, "@bellarobb you are stunning in every way!! I love watching you shine! You and @levvbure make us mama's proud. Y'all are too cute! #prom Thank you @candacecbure and #Val for hosting a fun night!"
The 18-year-old first announced his relationship with Bella in November 2017. Since then, Lev has posted photos stating how grateful he is for his girlfriend. She likewise shares his sentiment about their budding romance on her social media page.
Earlier this year, Lev told his Instagram followers, "Get you a girl who loves Jesus like this one," when speaking of Bella.
His prom pictures are not the only popular Lev post on Bure's Instagram. In February, the mother of three honored her son on his birthday after he penned a heartfelt letter to his mother which brought her to tears.
The TV star took to Instagram to share a gallery of photos, including the letter Lev gave her on his special day, thanking her for making him who he is today.
"Mom! I first just need to say thank you. You have literally put your life down for me. You helped, encouraged, cared for, loved, worked, and really done everything for me. I would be nowhere near close to where I am today if it wasn't for you," he wrote to his mom.
"This day is about you, not me. I literally would not be here if it wasn't for you ... literally. We should be celebrating you and papa!" Lev added. "My life is so blessed and like no other because of you. No one in the universe could possibly replace you. I love you with all my heart."
Bure is also the proud mother of 19-year-old Natasha, who is following in her footsteps, and 16-year-old Maksim.