Carrie Underwood Donates $10K to Police Officer Who Was Childhood Church Friend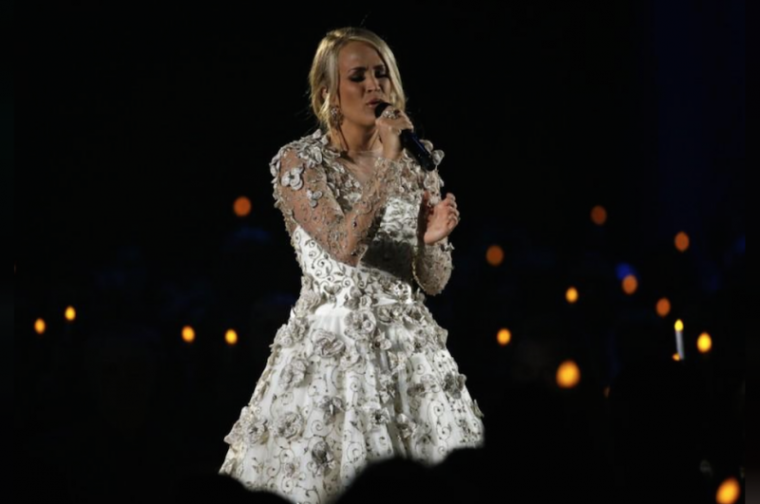 A police officer who was badly injured in a car accident has received $10,000 from country music singer Carrie Underwood to go toward his medical expenses. The officer was a childhood church friend of the country music star.
Underwood, 34, contributed to the GoFundMe page for Assistant Police Chief Justin Durrett of Checotah, Oklahoma, under her married name Carrie Fisher, according to  KOMO News, which reports that Underwood and Durrett were friends in their youth and previously went to the same church.
The fundraising page detailed the Feb. 11 accident, which resulted in Durrett having a broken neck, bruised spine and loss of feeling from his chest down. 
"On his way to work he slid off the road, rolled his truck and was ejected from his truck. Then the truck landed on him. It's by the grace of God this man is alive, not only alive but responsive," the fundraiser states. "He had been underneath the truck for at least 45 minutes. Misty Johnson a sheriff found him."
The fact that the sheriff found him seemed nothing short of miraculous.
"She never takes the route she did but something told her to. She then [saw] his vehicle [saw] glass busted out and then heard his phone ringing," the fundraiser adds. "So she ran to him and called for help and never left his side. Thanking God for her!"
As of Friday afternoon, the page created by Jarred N Trish Ziegler on behalf of Margaret Prokup has raised over $16,000 of its $20,000 goal. While Underwood, the wife of retired hockey star Mike Fisher, hasn't been vocal about her donation, she did previously open up about an accident that she suffered last year.
After taking on hosting duties for the Country Music Awards last November, Underwood suffered a brutal fall on the steps outside of her home in Tennessee. The fall resulted in a broken wrist and 40 to 50 stitches in the singer's face.
Earlier this year, Underwood wrote a letter to her fans about the struggles in her healing process.
"Now, here we are seven weeks later and, even though I've had the best people helping me, I'm still healing and not quite looking the same," Underwood wrote. "I honestly don't know how things are going to end up ..."
She admitted to having concerns and not being ready to get in front of a camera after the accident.
"And when I am ready to get in front of a camera, I want you all to understand why I might look a bit different," she wrote. "I'm hoping that, by then, the differences are minimal but, again, I just don't know how it's all going to end up."