Catalyst Atlanta 2014 Includes New Leader, Plan to Be a 'Community of Change Makers;' Interview With Tyler Reagin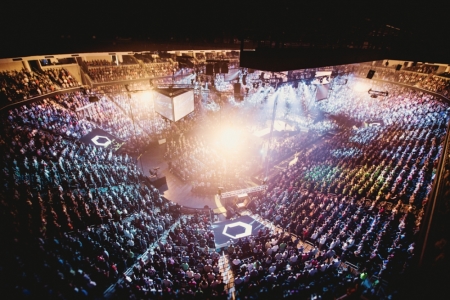 This year's Catalyst Atlanta, with more than 9,000 Christian leaders expected to attend the three-day event beginning Wednesday, is spearheaded for the first time in several years by a new executive director.
Tyler Reagin, who was a pastor at a campus of North Point Community Church took the place of Brad Lomenick a year ago, after first being the organization's creative director. Lomenick remains as a consultant and adviser to the highly popular 14 year old movement and organization.
During a recent interview with The Christian Post, Reagin said that after Catalyst took a year to "brand audit" the organization, there should be some noticeable changes to those attending this week. Mainly, the extended time given for the opportunity to interact with other leaders about what they just heard after many of the sessions and deciding on action steps to be taken home to implement.
Reagin's interview with CP is below.
CP: Can you give us some background about Catalyst?
Reagin: Catalyst started 14 years ago with John Maxwell, Dave Lyons and Andy Stanley, basically around this idea of: How do we invest in the next generation of leaders and raise up those 25- to 40-year-olds that are at the first-stage of their career lives? They just started saying let's start doing something once a year and then it grew over 14 years to now where we do nine events a year. We do three two-day events like Catalyst Atlanta where we will have 9,000 leader with us. Then, you have Catalyst Dallas and Catalyst West Coast at Mariners Church in April. We also do five one-day events every year with Andy Stanley and Craig Groeschel where we just talk nuts-and-bolt leadership, that's a little bit older [crowd], it's more senior leadership, church staff really.
One of the things about our two- to three-day events is that we are not just for church staff exclusively. It really is a 50-50 market place of Christian leaders and pastors or church staff. The way we frame that is that we unify, equip, and challenge leaders that love the Church. That's been the common ground — leaders that love the Church.
This week [at Catalyst] is kicking off this year's theme and content, and our new season.
CP: Tell us something about your involvement with Catalyst.
Reagin: I've been with Catalyst for two years. I came over originally to be the creative director and also do leadership training with staff. I was with North Point Community Church for 10 years. I became executive director a year ago. Brad is still with us a consultant and adviser. It's really fun to still have him around, but he is off on his own now.
CP: What would you say makes Catalyst unique? What direction is it headed now?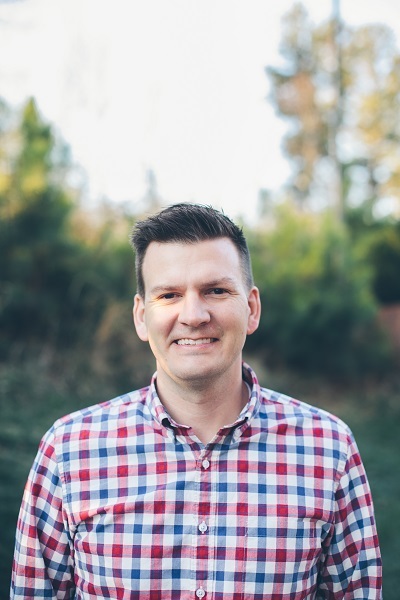 Reagin: We've spent the last year, for the lack of a better term, doing a brand audit. We've done Catalyst for 14 years in kind of a similar style, and are whole name represents change. We could continue to do what we've always done and kind of ride off the success of that or we could take a shift in a moment in time because God [we asked] how do want us to leverage this influence, this platform you've given us for the 14 years?
We do feel like Atlanta, for us, is kind of launching a new season at Catalyst. A big change we are going to do for the actual program [this week] is that we are providing times that we are going to call "team collective" times. The goal is that we actually have three or four main points for each speaker that we are going to talk about and we are going to help coach the teams and the leaders that are going to be with us into how can they apply this to right now. We will have three or four questions that we specifically want [those attending] to wrestle with and we want them to walk away with one or two action steps when they leave Catalyst based on what they just heard.
What we've known for the last few years, is that we are kind of the fire hose, we literally just throw it all at you. You don't really have time to think about it for a few minutes. A lot of times you will have some great talks and you can't remember what it was that stirred you and you definitely don't necessarily go back and put it into action.
So this year we really want to create a value where people walk away and say, "Man, I got six things over the next 30 days that I want to do because of what I just heard. That will be a big difference for us this year. Our theme is "A Community of Change Makers" which as we've gone through this year [asking] who are we, that's what we've landed at. Catalyst is a gathering of change makers. Men and women that want to see kingdom change in the world. They really want to push the ball down the field.
Another thing that makes us unique and something we feel we need to steward well is that we've really had this the unifying ability. A number of people come from different denominations, backgrounds, walks of life, ethnicities, whatever — they just go to Catalyst. There's this unifying thing that happens. We really feel like God wants us to be good stewards of that and figure out how we can continue to serve as a unifying organization.
CP: Is there anything else you would like to add?
There's a lot of collaboration going on with us and other organizations — Samaritan's Purse, Compassion, and IF Gathering. When we talk about unifying, I don't feel like Catalyst or I have to be the experts on all of this. We want to collaborate with the people that are. We are really excited about how some of these partnerships are going to shake out. It's not even really partnerships, it's just really truly trying to collaborate. We feel like this is something we want to continue to do really well.
On the Web: http://catalystconference.com/atlanta/.