Catholic, Episcopal Leaders Oppose Georgia's New Gun Law Allowing Congregants to Pack Heat
Leaders from the Catholic and Episcopal churches have condemned a law passed earlier this year that allows licensed gun owners in Georgia to arm themselves in schools, restaurants, government buildings and churches.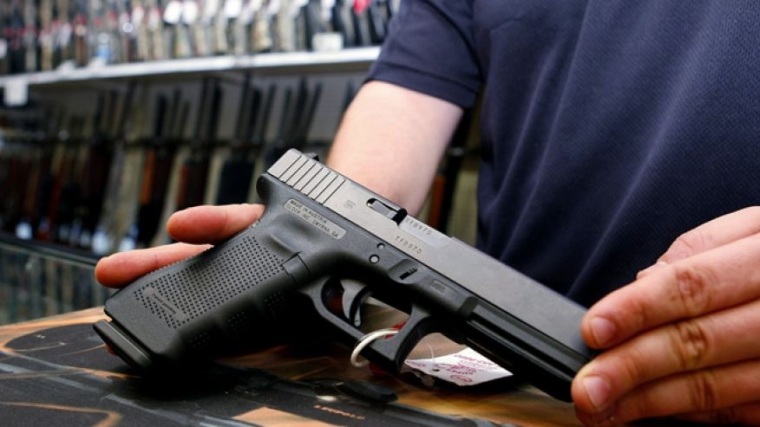 Despite the new law, which Governor Nathan Deal signed on April 24, Archbishop Wilton Gregory of Atlanta said he intends to keep congregants from bringing firearms into the church.
"Churches and other places of worship are intended to be sanctuaries, holy sites where people come to pray and to worship God," Gregory wrote in the May 1 issue of the Georgia Bulletin, a newspaper of the Atlanta archdiocese.
"Before this legislation takes effect in July, I will officially restrict the presence of weapons in our Catholic institutions, except for those carried by the people that civic authorities have designated and trained to protect and guard us, and those who are duly authorized law and military officials," he continued.
Gregory said that he regrets the law "more than I can possibly express," and that the "last thing" Georgia needs is "more firearms in public places, especially in those places frequented by children and the vulnerable."
The Archbishop's frustrations were echoed by Diocese of Georgia Bishop Scott Benhase, who along with his colleague Diocese of Atlanta Bishop Rob Wright, sent letters to Deal in April, condemning the Safe Carry Protection Act of 2014.
Benhase argued that police should be exclusively allowed to carry guns.
 "Firearms of any kind have no place in any of our church buildings," said Benhase.
"If I am requested by a congregation to grant them permission, as the law provides but does not require, I will not grant such permission. In my judgment, the only people who are appropriately allowed to carry firearms in any of our church buildings are law enforcement officers who are on duty at the time," he continued.
More than 200 faith leaders protested the passage of the bill in March, which allows "opt-in" and "opt-out" clauses for churches and bars, and also permits school districts to "appoint staff carrying firearms." The law further states that "gun owners stopped by airport security will be allowed to go free with no criminal penalty."
"Our state has some of the best protections for gun owners in the United States," Deal explained on April 24. "And today, we strengthen those rights protected by our nation's most revered founding document."
Gregory maintained the opposite. "In this nation of ours, they have seldom been the locations where violence has disrupted the otherwise peaceful atmosphere. Yet even those occasions, rare as they may be, are not sufficient reasons to allow people to bring more weapons into God's house."
On April 29, several days after the passage of the so-called "guns everywhere bill," a FedEx employee allegedly shot six of his colleagues before killing himself.
The bill goes into effect on July. 1.