Catholic Leader Calls Calif. Anti-Discrimination Bill 'a Blatant Assault on Religious Freedom'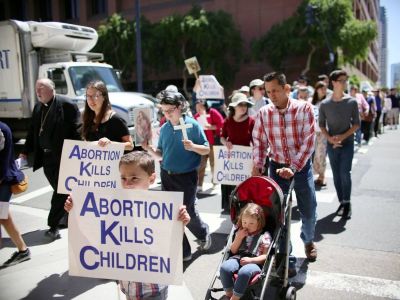 The Catholic League announced its opposition to a California anti-discrimination bill that if enacted would prevent employers from firing or disciplining an employee who has an abortion.
Known as Assembly Bill 569, the measure was authored by Democratic by Assemblywoman Lorena Gonzalez Fletcher of San Diego.
In a letter sent to all members of the California legislature on Monday, Catholic League President Bill Donahue labeled AB 569 "a blatant assault on religious freedom."
"It would bar religious organizations from establishing faith-based codes of conduct for their employees," wrote Donahue.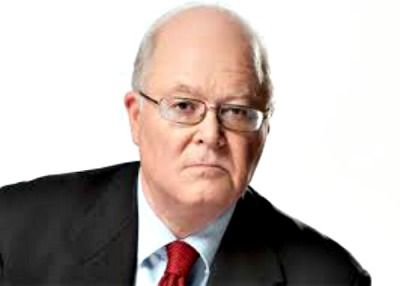 "So, for example, a Catholic school could not require that its teachers adhere to public and workplace rules of conduct that would model the principles of the Catholic faith to Catholic schoolchildren."
Donahue went on to argue that the bill's real intention was "to undermine Catholic teaching on the sanctity of human life, by forcing the Church to employ people who publicly reject that teaching."
"It is a thinly disguised attempt to impose radical pro-abortion policies on religious organizations. I urge you to defend religious liberty by voting against AB 569," added Donahue.
Introduced on St. Valentine's Day of this year, AB 569 was recently placed on the California Senate Appropriations Suspense File.
The bill prohibits an employer from "any adverse employment action against an employee based on the employee's reproductive health care decisions" and from requiring "an employee to sign, agree to, or adhere to a code of conduct or similar document that purports to deny any employee the right to make his or her the employee's own reproductive health care decisions, including the use of a particular drug, device, or medical service."
While AB 569 does allow for a "ministerial exemption" in certain cases, citing the concurring opinion of Supreme Court Justice Samuel Alito in Hosanna-Tabor Evangelical Lutheran Church and School v. EEOC, the bill does not fully exempt religious employers.
"The Legislature finds that employees of religiously affiliated institutions are entitled to the same protections as any other employee under the California Labor Code, unless the employee is the functional equivalent of minister, and therefore subject to a 'ministerial exception' as developed in First Amendment case law," noted the bill.
AB 569 has the backing of pro-choice activists, as Rebecca Griffin of NARAL Pro-Choice California testified on behalf of the bill in March.
"What this bill does is make sure that people can make the best healthcare decisions for themselves and for their families without the fear that they'll risk their livelihoods in doing so," stated Griffin, as reported by the Los Angeles Times.
"... we feel like this is the time for California to take a stand for our values and make sure that our workers have the best protections possible."