Catholic ministry spreads love of Jesus worldwide with 70,000 Box of Joy Christmas gifts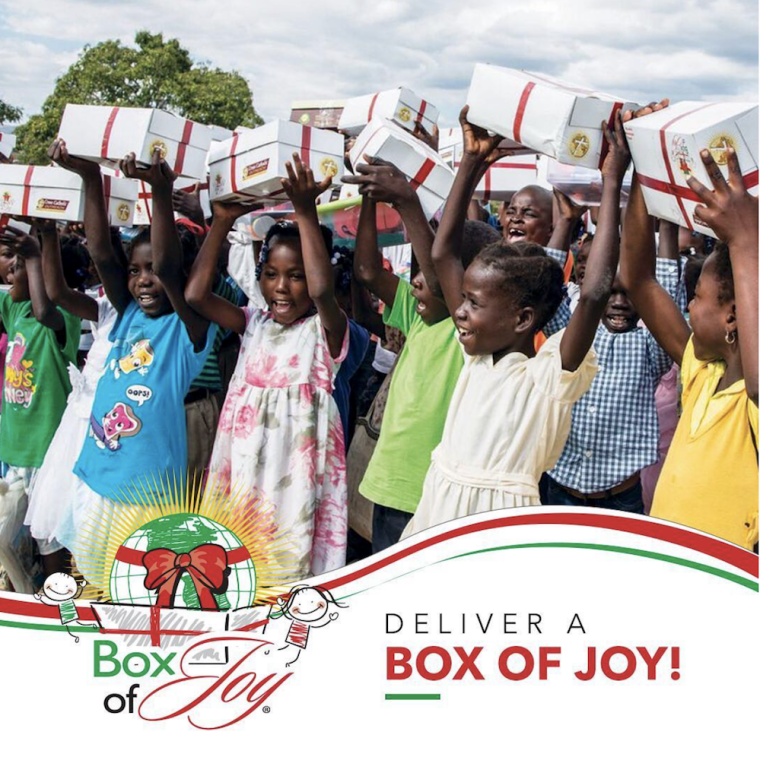 MIAMI — The Christian Post recently visited the Box of Joy headquarters in South Florida where volunteers gathered to pack gifts for children around the world as part of their annual evangelistic initiative spearheaded by Cross Catholic Outreach.
The outreach's mission is to spread the love of Jesus Christ to all of its recipients, according to a training video showed to each Box of Joy volunteer. And their goal is to reach 70,000 children living in extreme poverty in Haiti, the Dominican Republic, Guatemala, El Salvador and Nicaragua.
"Our Catholic ministry partners around the world have always been involved through evangelization and social outreach. They are very holistic in their approach and always had a great concern for the poor. So we work through ministry partners that are on the ground and are a part of the fabric of those communities," Director of Box of Joy Steve Bostian told CP.
Before heading to screening stations to make sure every box is suitable to send, volunteers were led in prayer by Bostian and told the true heart behind the gift boxes.
"These gifts come [to the children] unconditionally, just like Jesus is the greatest gift of all. He is an unconditional gift from God, to us," Bostian said. "It gives ministry partners a platform, an opportunity to share the Gospel with children and communities that they don't normally get to work with."
In the Box of Joy promotional video, James Cavnar, president of the organization, asks, "Do you know why we have Christmas gifts? It helps us to understand what a gift Jesus is from God. God the Father gave His Son, Jesus, to come for us. And when we receive the love of God, we can love one another."
The Catholic organization freely admits they were inspired by the outreach initiative started by Samaritan's Purse known as Operation Christmas Child. The outreach modeled their program after the evangelical humanitarian effort and fills shoeboxes with gifts for children living in poverty.
Participants fill shoe-size boxes with toys such as dolls, Legos, race cars as well as essentials like toothbrushes, soap, pencils, and books. These packages also include a booklet with the story of Jesus along with a rosary and can also hold treats like hard candy, coloring books and a letter of encouragement from the sender.
A young volunteer from Africa named David said he returned for a second weekend to help sort the gifts for children, and told CP he was inspired by the fact that he's helping a faith-based initiative.
"I went to a Catholic High School in Nigeria and the motto is service to God and others. So that motto has always stuck with me ever since then. And then doing this, I felt like I reconnected to that and [with] faith as well. So it was something that I put my heart into," he said.
Cavnar is also the leader of Cross International, an evangelical organization.
In a previous interview with CP, Cavnar said he doesn't worry about receiving pushback from either side — Catholics or evangelicals.
Cavnar explained that he's for ecumenism — the promotion of unity and cooperation of different church bodies in Christianity — and said he hopes Christians will always come together in the name of Jesus to help others. When a terrorist group is persecuting Christians, he said, "they never ask what denomination you're from."
Cross Catholic Outreach welcomes boxes from people of all backgrounds and receive gifts from people in nearly every state in the U.S.
Cross Catholic Outreach was founded in 2001 and is named among the top 50 nonprofit relief and development agencies in America. According to its site, it serves "the poorest of the poor" internationally by raising aid to help break the cycle of poverty "while advancing Catholic evangelization." Box of Joy is an extension of its efforts and has grown exponentially since its pilot year in 2014.
To donate a box or for more information about the Box of Joy program, click here.