Catholics to Welcome Thousands of New US Converts This Easter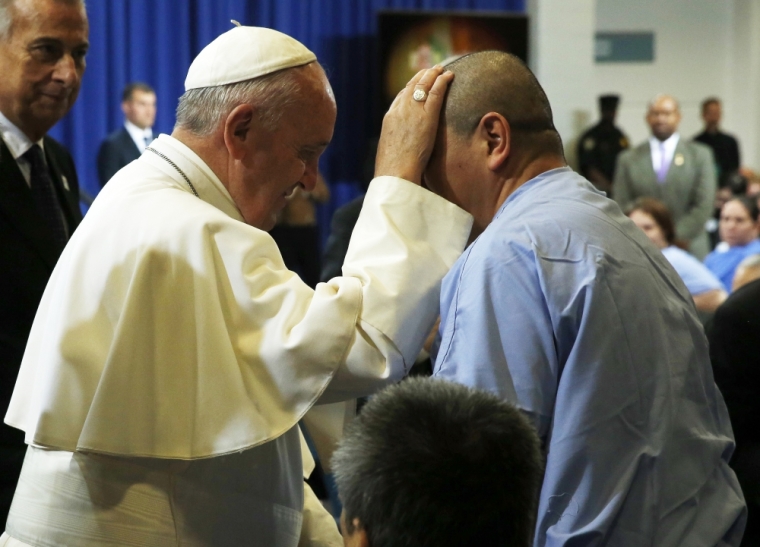 The United States Conference of Catholic Bishops reported that "thousands" of new converts to the faith are being welcomed this Easter.
"A married couple in their golden years, a couple inspired by their late daughter's legacy, and a salesman who heard Jesus' call to conversion on a stranger's porch, are among the thousands who will be welcomed into the Catholic Church on Easter Vigil, April 15, in parishes across the United States," the USCCB Public Affairs office said in a message Monday.
"Catechumens, who have never been baptized, will receive baptism, confirmation and first Communion at the Holy Saturday Easter Vigil."
"Candidates, who have already been baptized in another Christian tradition whose baptism is recognized by the Catholic Church, will enter the Church through a profession of faith and reception of confirmation and the Eucharist."
Some new Catholics said that their journey of faith was inspired by great personal loss. Dan and Michaela Cady of Rochester, New York, lost their daughter, Kennis, aged 12, two years ago.
"It just turned our heads about life," Dan Cady said.
The father suggested that their daughter had a hand in helping them advance on their faith journey.
"We would like to think it's orchestrated by her," he added.
In another testimony, door-to-door salesman Jarrid Perusse of Most Precious Blood Parish in Oviedo in Florida said that he got "saved on a porch," after realizing God was reaching out to him.
"It was my turn to start reaching back," Perusse reflected.
In 2015, Pew Research Center reported that the face of Catholic America is changing, with immigrants now making up a significant share of church members. Overall, Catholicism has been on a decline in the country, with roughly one-in-five U.S. adults identifying as Catholics.
Catholics made up 23.9 percent of the U.S. population in 2007, and fell to 20.8 percent in 2014. Overall, those identifying with Christianity also declined in numbers.
Still, the Catholic Church in America has noted that it experiences Easter "booms." Several dioceses reported a larger-than-usual number of conversions during Easter 2014 as well.
Some, such as Jeanne Marie Miles, the director of the Cleveland Diocese's Office of Worship, credited such "booms" to Pope Francis' message.
"Pope Francis' history of simple living, combined with his rejection of some of the more worldly trappings of the papacy, has, for many, made conforming oneself to Christ and living as a Catholic relevant to the unchurched; indeed, to cradle-Catholics as well," Miles said back then, as reported by the National Catholic Register.
"Like his namesake, Francis of Assisi, Pope Francis is leading by example, and many are following."
Vatican statistics in 2016 further suggested that the number of baptized Catholics worldwide has grown at a faster rate than that of the world's population.
The Vatican yearbook, called the "Annuario Pontificio 2016," said that the number of baptized Catholics worldwide hit 1.27 billion people, making up 17.8 percent of the global population.
While the the number of Catholics, as well as Christians in general, has been decreasing in Europe over the past decade, it has been growing on almost every other continent.
The report said that the African continent has seen the highest growth of any region, with the Catholic population increasing by 41 percent. The Catholic community in Asia also grew by 20 percent.