Cecile Richards Confirms She Declined Ivanka Trump's Compromise on Planned Parenthood Funding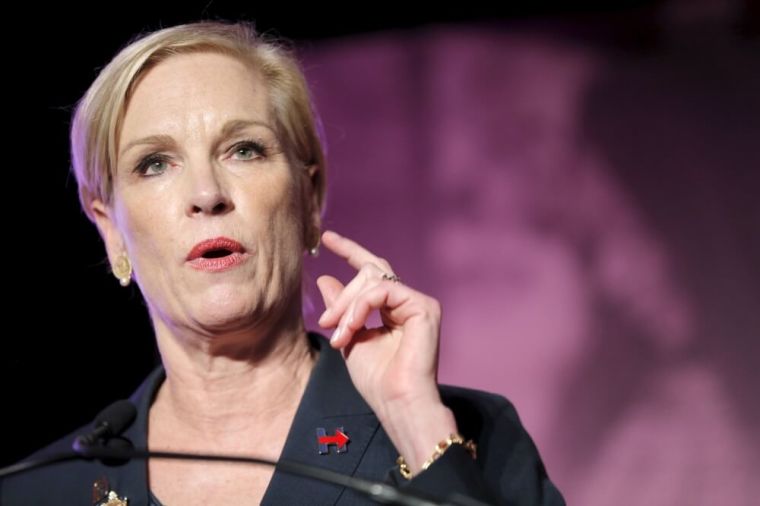 Retiring Planned Parenthood CEO Cecile Richards confirmed in a recently released memoir that Jared Kushner and Ivanka Trump offered to help the nation's leading abortion provider maintain their federal funding as long as they quit doing abortions.
In her book, Make Trouble: Standing Up, Speaking Out, and Finding the Courage to Lead, released Tuesday, Richards recounted a meeting she had in Jan. 2017 with Kushner and Ivanka.
"The main issue, he explained, was abortion," wrote Richards, as quoted by People Magazine. "If Planned Parenthood wanted to keep our federal funding, we would have to stop providing abortions. He described his ideal outcome: a national headline reading 'Planned Parenthood Discontinues Abortion Services.'"
Richards went on to claim that Kushner and Ivanka were there "to deliver a political win" and that she rejected their offer because she believed it was "essentially being asked to barter away women's rights for more money."
Richards went on to call the proposed compromise over funding a "bribe," adding that "maybe I shouldn't have just shut down the conversation, but I did what I thought was best."
Richards' account of the meeting echoes a report from the New York Times published in May of last year which spoke of Ivanka suggesting to Planned Parenthood that the organization split into two groups, one that does abortions but does not get federal funding and another that provides the other services and still receives government money.
"White House officials said Ms. Trump was trying to find a common-sense solution amid the roar of abortion politics," reported The New York Times in 2017.
"But Planned Parenthood officials said they thought Ms. Trump's advice was naïve, failing to understand how central reproductive choice was to the group's mission."
After the meeting, President Donald Trump made an offer to Planned Parenthood to cease pursuing federal funding provided they stop performing abortions, a compromise the abortion provider rejected.
Regarding Planned Parenthood's refusal of President Trump's offer, American Life League President Judie Brown said in a statement released in March 2017 that she believed this showed that all Planned Parenthood really cared about was abortion.
"Planned Parenthood's president, Cecile Richards, is convinced that abortion is so sacred that the organization is willing to give up government subsidies rather than stop its deadly 'service,'" stated Brown last March.
"Planned Parenthood is dehumanizing women and their babies by offering anything but selfless support for expectant mothers. Nobody can ever say again that Planned Parenthood's income is its priority. Killing is number one for this organization!"
Though Richards declined the abortion funding compromise, Republicans have so far failed to defund Planned Parenthood. Richards' memoir was released days after it was confirmed that the new omnibus federal spending bill that keeps the government operating includes the funding of Planned Parenthood.