Celebrity Christmas Cards 2013
We have collected holiday greetings released by some of today's best-known figures in politics, music, and movies.
1. Kelly Clarkson
Newlywed and pregnant, Kelly Clarkson posed with her husband Brandon Blackstock and her stepchildren in a Christmas card posted to Twitter this year.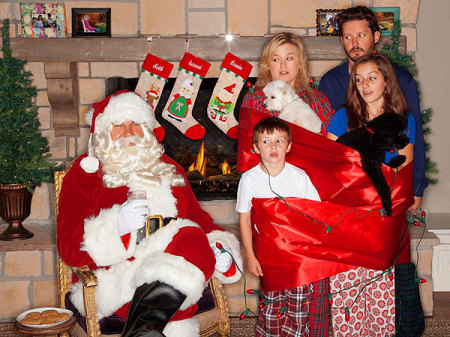 2. The Obamas
The First Family released their family card on Dec. 9. The Obama's pet dog Bo stars in the White House scene once again this year, but this time, he is joined by the First Family's newest addition, another dog named Sunny. See it here.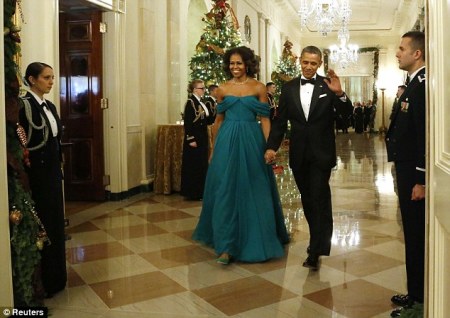 3. LeAnn Rimes, Eddie Cibrian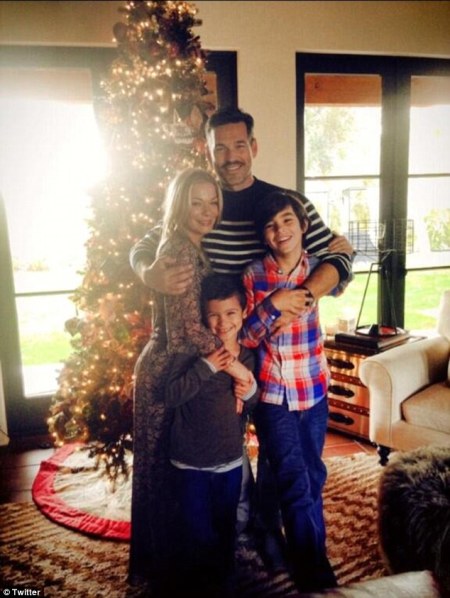 LeAnn Rimes posed with her husband Eddie Cibrian and her stepsons in a "naughty or nice" Christmas card, available at Life & Style.
4. The Kardashians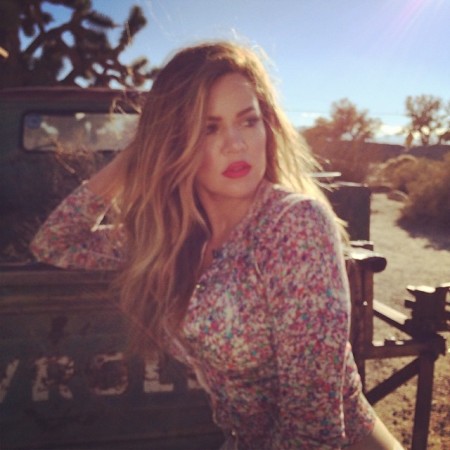 The E! reality television stars released an unusual arcade-themed Christmas card this year that omits family members including North West, Rob Kardashian and Scott Disick. See the card here.
5. Mena Suvari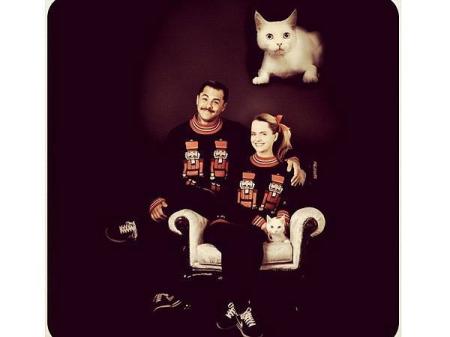 Actress Mena Suvari posed for quirky Christmas card featuring her boyfriend Sal Sanchez, their pet cat, and an enlarged cat featured in the corner of the photograph.
6. Oprah Winfrey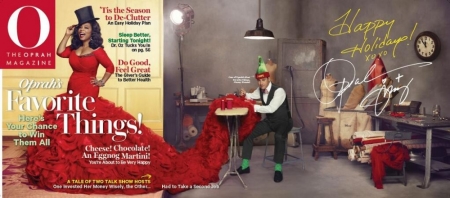 While Winfrey has not shared a Christmas card, the media mogul got a jump start on the Christmas spirit with the cover of O magazine this season.
7. Tom Hanks
This year's Golden Globes nominee Tom Hanks appeared on "Jimmy Kimmel Live" this month to discuss Christmas traditions, including Christmas cards. The "Saving Mr. Banks" actor offered one lucky audience member a special Christmas card featuring him this year. Watch the video here.