Celibacy, 'Sexless Virgin Mary' Major Factors in Child Sex Abuse in Catholic Church, Report Claims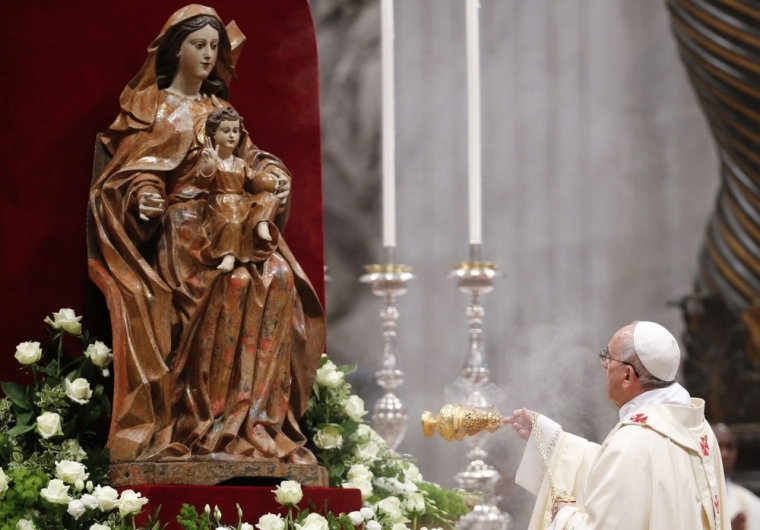 A major report analyzing the findings of 26 royal commissions and other inquiries on child sex abuse in the Roman Catholic Church has argued that mandatory celibacy for priests is one of the major factors contributing to the epidemic.
The 384-page report, titled "Child Sexual Abuse in the Catholic Church: An Interpretive Review of the Literature and Public Inquiry Reports," published on Wednesday by the Center for Global Research at RMIT University, warned that children are "at risk" at more than 9,000 Catholic-run orphanages around the developing world.
It argued that due to the patriarchal nature of Catholic institutions, abuse often goes unchallenged, and said that the risk of offending was much higher in institutions where priests had minimal contact with women.
"Their contact with women in teacher training institutions would have been carefully proscribed and then they were appointed to male-only schools where they were in charge of young boys and adolescents," the report stated.
"And they were living in all-male religious communities. They had to make do with a sacralised image of a sexless Virgin Mary. It was a recipe for a psycho-spiritual disaster."
Guardian Australia noted that the report comes amid debates in Australia about whether priests should be required by law to break the sanctity of confession in order to expose child abuse.
There have been strong debates for years on whether priestly celibacy has a link to sexual abuse, The National Catholic Register said back in 2015.
Baroness Sheila Hollins, a psychiatrist member of the Pontifical Commission for the Protection of Minors, argued at the time that such a suggested link is "complicated, and I think it would be much too simplistic to say celibacy is the cause of it, because in fact 80 percent of abuse happens in the family, where perpetrators are mostly going to be married men, but sometimes, of course, they may be other family members."
English Catholic writer and broadcaster William Oddie, former editor of The Catholic Herald, further wrote in 2014 that "there is in fact absolutely no evidence whatsoever that child sex abuse perpetrated by Catholic clergy has anything at all to do with celibacy."
He added that the problem is just as bad in the Church of England, where clergy are permitted to get married.
Others, such as Pravin Thevathasan, author of The Catholic Church & the Sex Abuse Crisis, noted that child abuse is rife within general society as well.
"But we claim, by the grace of God, to be members of the one Church founded by our Lord and Savior Jesus Christ and we are therefore called to a higher standard than that found in society at large. We are called by our Holy Father to enter a period of purification and repentance," Thevathasan said at the time.