Challenging Roe: 5 states that have passed strict anti-abortion laws in 2019
Mississippi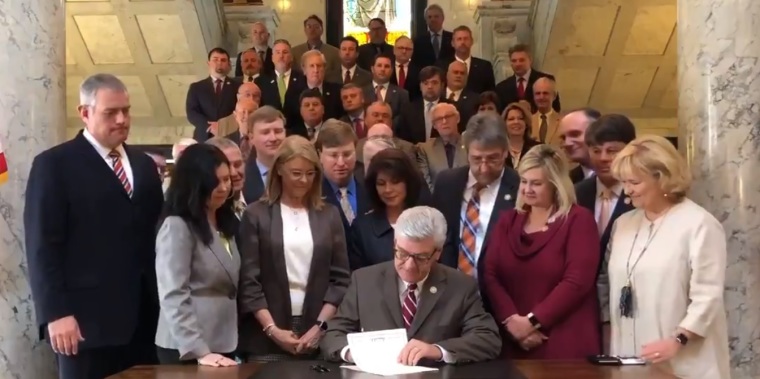 Mississippi Governor Phil Bryant signed Senate Bill 2116 into law on March 21. The measure bans abortions once a fetal heartbeat can be detected, with an exemption for when a mother faces a life-threatening medical emergency in which the baby cannot be saved.
"I've often said I want Mississippi to be the safest place for an unborn child in America," said Bryant on social media after the measure passed the state Legislature.
"I appreciate the leadership of the MS House and Senate, along with members of the legislature, for passing the fetal heartbeat bills today. I look forward to signing this act upon passage."
In response, the Center for Reproductive Rights expanded their preexisting lawsuit against Mississippi on an earlier pro-life law to include the new ban.
"Many women don't even know they're pregnant at six weeks, and this law would force them to carry their pregnancies to term," said CRR President Nancy Northup.
"Just four months ago, a federal judge told Mississippi they cannot ban abortion after 15 weeks, and now they've banned it even earlier. We will keep taking them to court until they get the message."