Chance the Rapper Announces Engagement to Longtime Girlfriend Kirsten Corley
New video captures the moment Chance popped the question to Corley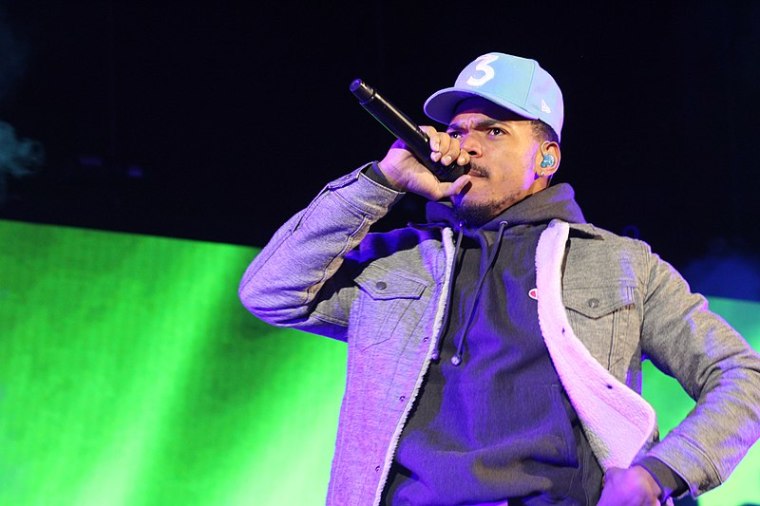 Chance the Rapper wanted to make this year's Fourth of July a truly memorable one, and he did that by asking his longtime girlfriend Kirsten Corley to marry him.
A new Instagram video posted by The Shade Room captures the special moment when Chance — real name Chancellor Jonathan Bennett — dropped to bended knee, took Corley's hand and proceeded to propose.
The artist posed the engagement question in a different way, saying to Corley, "Will you make me a man and be my wife?"
The video cuts out before Corley could respond, but Chance did not leave his fans in suspense.
Over on Twitter, he shared the good news with his followers using the simple words "She said yes."
The now engaged couple started dating back in 2013, according to People.com, but the relationship was not without its challenges. The two reportedly separated in May 2016.
As a result of the separation, Corley sought "sole caretaker" status of their daughter, Kensli, from the court and also requested child support from Chance.
The separation proved temporary as Corley withdrew her court filings a few months later and the pair began seeing each other again.
Chance and Corley have not talked much about their relationship in public, though the rapper has expressed gratitude to his now fiancée on a few occasions.
While accepting the Grammy Award for Best New Artist back in 2017, Chance thanked her for her presence in his life.
In an Instagram post earlier this year, he also said that he is "forever grateful that God made me find you, and even more grateful that you made me find God." The rapper also called her his "oldest and best friend."
The 25-year-old Chicago native offering his thanks to God for the blessings in his life is something he has done numerous times in the past.
During an interview earlier this year with Gayle King, he said that he is "super cool" with professing his love for Jesus Christ in public.
The rapper said that he does not set out to make gospel music, but he reiterated that he has great love for God.
He also revealed that the number 3 that can be seen on many of the hats he wears when he performs or is just out in public stands for the Holy Trinity, his family and the three hits on his mixtapes.
Chance's next show will be in Chicago on July 21 for the 50th anniversary of the Special Olympics.