Charleston AME Church Names Woman as New Pastor for First Time After Fatal Church Shooting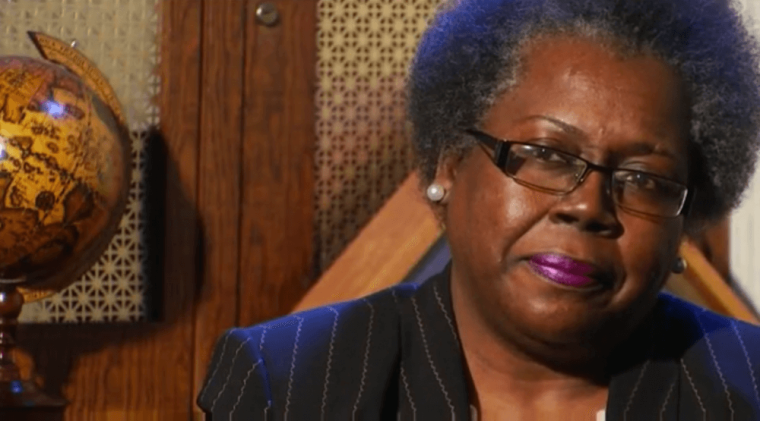 The Emanuel AME church in Charleston, South Carolina, where nine parishioners attending a Bible study were gunned down by an avowed white racist last June, has named as their new pastor, for the first time in the church's storied history, a woman — the Rev. Betty Deas Clark.
In her first message to the church on Sunday, Clark, who according to The Post and Courier was trembling and scared, preached a message about hope.
"In my heart I felt that it was the right word," she said after the church service. "I did not want to dwell too heavily on the past, but I wanted to embrace the reality of the present and the future."
Clark, who previously led the historic Mount Pisgah AME Church in Sumter according to WIAT, said she was a friend of the late state senator and Rev. Clementa Pinckney who was among those executed last June.
"I'm sure that to some of my parishioners it's like yesterday," Clark told WIAT.
"It's going to take me some time to sit with the people, cry with the people, talk to the people, then talk to God and ask Him where do we go from here? To be determined by God's will," she said.
In her message, she told the congregation that it would take time for them to get to know each other.
"God feels our pain, hears our cries and He knows our every move," she said. "While the dreams, expectations and bodies of many have been laid to rest, we must not allow nor put our hope to rest. We must believe as a family in God (and) that our best days are in front of us. We must believe that better days are coming," she said, according to The Post and Courier.
She also alluded to her appointment as "charting new waters."
"I know that we're doing things that we've never done before," she said. "But every morning you wake up, you see a day you've never seen before. And every step that you take is a step that you've never taken before. ... Today is just the beginning."
A number of longtime members of the church praised Clark's sermon and expressed relief about having a permanent pastor.
"Thank the Lord, God has sent us a woman after God's own heart," said Brenda Bennett.
Since the brutal attack at the church, the congregation of more than 1,000 had been led by interim pastor the Rev. Norvel Goff. He will be running for bishop and now serves as the region's presiding elder, says The Post and Courier.
"Sister Goff and I will be on a journey through the other churches, so you won't see me every Sunday," he said in a warm goodbye. "But I want Mother Emanuel to know that our hearts and our prayers are with each and every one of you. You are forever part of a special place in our hearts and we love you (and) care about you."
Emanuel African Methodist Episcopal (AME) Church is the oldest AME church in the south.