Check Out Country Music Drama 'Forever My Girl' Sneak Peek Lesson on Forgiveness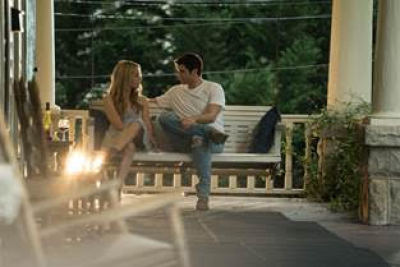 A new clip from the country music romance drama "Forever My Girl" is taking viewers to church in a lesson about forgiveness.
The film centers around country music star Liam Page (Alex Roe), who returns home to his jilted ex-fiance, Josie, (Jessica Rothe) and a daughter that he didn't know about 10 years after leaving his hometown to pursue a life of fame. The family-friendly film also features many elements of faith, including the power of forgiveness.
In a sneak peek clip of the film, preacher's son Liam can be seen sitting outside of a church where his father, Pastor Brian, delivers a special message about forgiveness.
"You know scripture says forgiveness, for in love, in all love we must have the capacity to forgive. To forgive it sounds so easy in theory, doesn't it," the pastor asked the congregation. "Yet it remains so profoundly difficult to achieve. Trust me, I know."
He then encouraged those attending the church to forgive those who hurt them.
"Here inside this church we've always practiced forgiveness haven't we? So with that in mind, let's try today to forgive those who hurt us and to move forward," the pastor said. "If we can truly forgive than we can truly be set free. Let us pray."
Roadside Attractions' founders and co-presidents, Howard Cohen and Eric d'Arbeloff, released a statement explaining why they picked up the film, which stems from a 2012 novel written by Heidi McLaughlin.
"We fell in love with this special movie the moment we saw it," they said in a joint statement obtained by CP. "Forever My Girl is the kind of heartfelt film that will play everywhere but it will especially resonate in the heartland and we can't wait for this film to make its debut this in January. It has tested through the roof around the country – far above the norms with sensational reactions across the board."
Along with country music themes, the movie's soundtrack features some of the biggest names in country music like CMA New Artist of the Year nominee Lauren Alaina and Travis Tritt. "Forever My Girl" will officially be in theaters on Jan. 19.