Cheryl Fortune Readying Solo Song 'Fighters' After Alleged James Fortune Abuse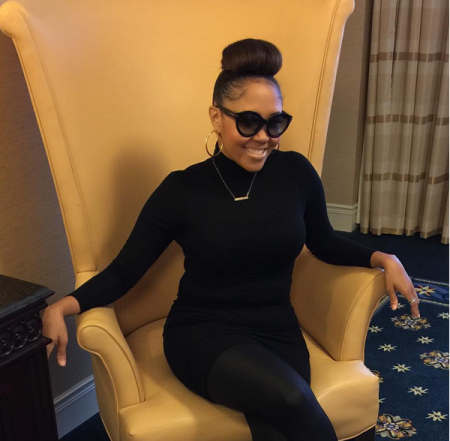 Nearly three years after media reports named her as the victim of an alleged assault at the hands of her gospel music artist husband James Fortune, singer-songwriter Cheryl Fortune wants to help others overcome similar circumstances with her new song "Fighters."
After singing background vocals and writing for some of the biggest names in the gospel music industry, Cheryl is debuting her solo song to gospel radio stations in January. With her upcoming single "Fighters," the singer-songwriter hopes to inspire women who are overcoming abuse and other life changing challenges.
"With this single I created an anthem for women that would offer a sense of hope, strength and boldness," Chery said in a statement.
Aside from making vocal and songwriting contributions to her husband's group James Fortune & FIYA in which she served as a member for years, Cheryl has sang and written on projects for the likes of Kirk Franklin, Shirley Caesar, Zacardi Cortez, Bishop T.D. Jakes and Isaac Carree. However, the world was less focused on her musical accomplishments when the Fortune family came under scrutiny when media reports alleged that her husband was charged with assaulting her in October 2014.
Although Cheryl Fortune was not initially confirmed as the victim of the assault that led to the singer's arrest, ABC13 reported that she suffered from broken bones and internal injuries at the time of his arrest.
The 2014 and 2015 news reports came years after James was sued for $5 million by his stepson's father who accused the singer of burning the boy in hot water as an act of discipline 11 years prior. While James has been publicly vocal about his journey in overcoming his anger management issues, Cheryl is now ready to publicly move on with her own journey. She took to social media to glorify God by sharing Isaiah 64:4 and reveal the launch of a new website and chapter in her life.
"Thank you Lord for holding me steady and together so that I can do your work! Let's go all the way," Cheryl wrote. "Nothing compares to the joy in my heart to serve a God who never ever forgets about his own!!!! Long time coming and God is alllllll things dope! Are y'all ready?!" (SIC)