Chicago Schools Allow Transgender Kids to Use Bathrooms Based on 'Gender Identity'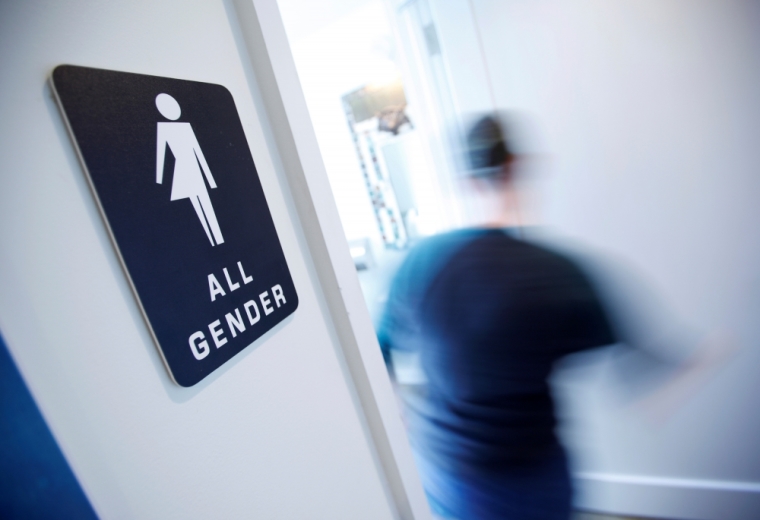 Chicago Public Schools has announced its students, teachers and staff will be allowed to use bathrooms and locker rooms corresponding to their gender identities. DeVos Center for Religion and Civil Society says CPS is taking away children's right to privacy, safety and religious freedom.
The CPS guidelines says "If students request more privacy or an alternate option, schools will provide students with an alternative arrangement. The guidelines also require schools to provide accommodations and supports to students questioning their gender identity."
"Put concretely, boys now have the 'right' to undress in the girls' locker room before gym class so long as they say they would feel more comfortable doing so," Roger Severino, the director of the DeVos Center for Religion and Civil Society at The Heritage Foundation, wrote in an op-ed in The Daily Signal. "Kids and teens have many things to worry about as they grow into adulthood and get an education. But having to deal with people of the opposite sex in their bathrooms and showers shouldn't be one of them."
Severino said this "latest front in the bathroom wars" proves that same-sex marriage was merely the start, not end "of the left's LGBT agenda."
"As demonstrated by enforcement actions by the Department of Justice, private lawsuits, and court decisions, the radical left is using government power to coerce children into pledging allegiance to a radical new gender ideology over and above their right to privacy, safety, and religious freedom."
Last year, the Civil Rights Office of the U.S. Department of Education deemed that Township High School District 211 in Palatine, Illinois, had violated Title IX, a law that prohibits discrimination based on sex, because it will not grant an unidentified biological male student unconditional use of the girls locker room and showers. It was based on a discrimination complaint filed by the ACLU on behalf of a student, a transgender girl, arguing that the denial of access to the girls' locker room — for physical education and sports activities — amounts to unlawful discrimination.
Whether people should use bathrooms corresponding to their biological sex or gender identity has become a major debate in the country after a North Carolina law, which says people must use bathrooms according to their biological sex, led to boycotts from businesses and celebrities.
Some businesses also now allow the use of bathrooms based on users' gender identity.
American Family Association's online boycott petition against Target was recently signed by more than 1 million people after the retailer announced, "We welcome transgender team members and guests to use the restroom or fitting room facility that corresponds with their gender identity."