Chick-fil-A Provides 'Christmas Miracle' During Massive Atlanta Airport Power Outage; John Piper Offers Encouragement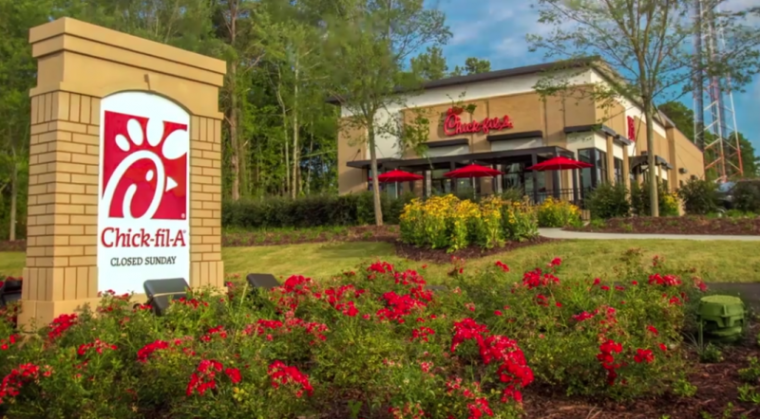 Chick-fil-A closes its restaurants every Sunday, but the Christian fast food chain made an exception for Atlanta's Hartsfield-Jackson International Airport during a massive power outage. Its generous move on Sunday has been deemed a "Christmas miracle."
"LIGHTS ON and delivering food and water to our passengers! Thank you @dancathy with @ChickfilA for opening on a SUNDAY," the Atlanta airport tweeted, including Chick-fil-A CEO Dan Cathy in the message. "#ChristmasMiracle."
The tweet posted Monday at 1:13 a.m. comes 12 hours after an electrical fire in a Georgia Power underground facility caused a full blackout for the entire airport which led to the cancellation of over 1,000 flights. As a result, thousands were stranded at the airport.
However, the city of Atlanta teamed up with Chick-fil-A to provide people with both food and a place to sleep at the Georgia International Convention Center.
"The City of Atlanta has mobilized the Georgia International Convention Center and will provide shuttle services for anyone who needs a place to stay for the night," a message from the City Of Atlanta Twitter account stated. "@ChickfilA will provide food for passengers."
Desmond Ross, principal of DRA Professional Aviation Services, said the cause of the electrical fire is being investigated but it does not look as though foul play is suspected. In a news conference, he acknowledged that the unfortunate events were the cause of a great deal of frustration.
"We certainly understand that the outage has caused frustration and anger and we are doing everything that we can to get folks back home right away," Reed said Sunday.
John Piper, the pastor, author and theologian who founded Desiring God, may have been one of thousands stranded in the airport on Sunday after he tweeted about being stuck on an airplane runway for five hours. Instead of complaining, he provided close to 1 million followers with a scripture and different perspective.
"Reasons not to complain after five hours sitting in a Delta airplane on the runway in Atlanta: Totally comfortable AC. Restrooms that work," Piper tweeted Sunday night. "Drinking water. Endless video options, including NFL. Good lighting to read good books. Uncomplaining passengers. Invincible Romans 8:28."