Children Starting Gender Transition Using Hormones at Early Age Is OK, Medical Org. Claims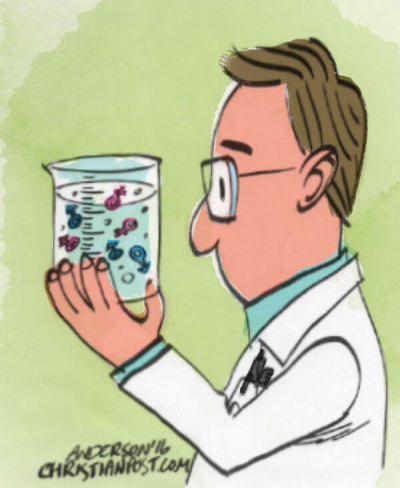 A medical organization has released new guidelines easing restrictions on hormone treatment for children 16 and younger to begin the physical process of gender transition sooner.
The Endocrine Society, which is said to have the "largest global membership" in the field of endocrinology, published clinical guidelines this week that are expected to have extensive influence over pediatricians worldwide. The guidelines reverse their previous positions on "social transitions," NBC News' affiliate in the San Francisco Bay Area reported Wednesday.
The guidelines, which were co-sponsored by several medical organizations, claim that there might be a psychological benefit for young children to change their hair and clothes to correspond with the gender they think they are instead of their birth sex.
The authors of the guidelines also state that administering hormones to change sex might benefit youth younger than 16, drugs previously reserved for individuals 16 and older. The guidelines recommend that for those children seeking this treatment, doses of hormones be given gradually and only after several experts determine that the child is indeed transgender and has "sufficient mental capacity to give informed consent."
That particular shift in position is regarded as controversial by some doctors and psychologists who are worried that the guidelines will encourage unnecessary transitions in adolescents.
"I think it's putting a lot on the shoulders of these children," said Dr. Eric Vilain, a pediatrician who heads the Medical Genetics division at UCLA. "It's putting them on a path that will have a lot of medical and surgical consequences."
"If the children are pushed in this belief it will be much, much harder for them to get out of this belief because everyone will have agreed on it very, very early on," Vilain said. "What worries me is that, indeed, there might be in the upcoming years a considerable number of these children that are placed on a path that we don't fully know the outcome."
He also referenced several studies that show 80 percent of people who think they're transgender eventually change their minds.
His take on this comports with the views of Michelle Cretella, president of the American College of Pediatricians, who in July said that the pro-transition movement has created "institutionalized child abuse."
"The crux of the matter is that while the transition-affirming movement purports to help children, it is inflicting a grave injustice on them and their nondysphoric peers," Cretella stressed.
"Today's institutions that promote transition affirmation are pushing children to impersonate the opposite sex, sending many of them down the path of puberty blockers, sterilization, the removal of healthy body parts, and untold psychological damage," she added, insisting that all this creates "institutionalized child abuse."
In June the report, "Growing Pains: Problems With Puberty Suppression in Treating Gender Dysphoria," was published by the quarterly journal The New Atlantis and contended that children were being experimented on unethically because much of the effects of such hormones remain untested.
"Psychologists do not understand what causes gender dysphoria in children and adolescents, or how to distinguish reliably between children who will only temporarily express feelings of being the opposite sex from children whose gender dysphoria will be more persistent. Until much more is known about gender dysphoria, and until controlled clinical trials of puberty suppression are carried out, this intervention should be considered experimental," the report reads in part.
"Regardless of the good intentions of the physicians and parents, to expose young people to such treatments is to endanger them."