China Orders Pastors to Reveal Personal Details About Churchgoers, Report Youth Who Go to Church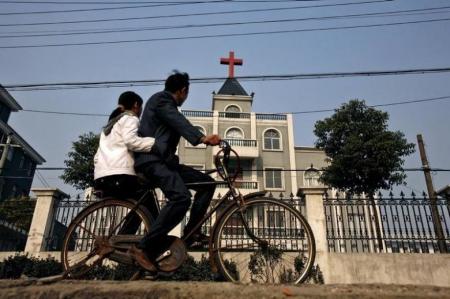 Priests in China's Henan Province have been ordered to disclose personal information about the people attending their churches.
According to one priest in the area who has chosen to remain anonymous due to fear of retaliation from communist authorities, the order handed down calls on him to gather statistics on churchgoers, particularly those who are members of poor families, UCA News reports.
Per the report, the government is claiming that the information obtained will be used to improve how churches are managed moving forward, but the priest from the Luoyang Diocese of Sanmenxia City is skeptical.
The priest suspects that there's an ulterior motive to the order. He believes that the government could withhold subsidies from low-income families who attend churches as a way of punishing them for following and practicing their faith.
He also described the new order being imposed by the government as "totally unreasonable."
The priest said he's taking the wait and see approach for now, and will plan his next move once authorities return to conduct an inspection. The visits from the authorities will be unannounced.
Another priest in the Anyang Diocese of Henan also claims to have received the same orders from the authorities.
In addition to the directive calling on them to provide information on their parishioners, the priests have also been ordered to follow other rules, including posting the name of clergy serving at specific parishes.
Priests have also been told to report when minors enter religions venues and when speakers and neon lights are being used in the churches. Minors are currently barred from setting foot inside churches and other places of worship.
Prelates must also be kept updated regarding new regulations.
Lastly, the Chinese flag must be on display at religious venues and the national anthem must be sung during each service.
Back in June, communist authorities were also in Henan province for a different purpose. Officials in the area reportedly destroyed the major Way of the Cross pilgrimage site, a popular gathering area for pilgrims in nearby provinces looking to make the trip to the sanctuary of Our Lady of Mount Carmel.
According to Bishop Joseph Zhang Yinlin of Anyang, the officials responsible for the destruction of the pilgrimage site did not provide any reason for their actions.
Along with the destruction of the Way of the Cross, the authorities also removed images of Jesus Christ.
Parishioners