Chip and Joanna Gaines Say People Called Them 'Crazy' for Ending 'Fixer Upper'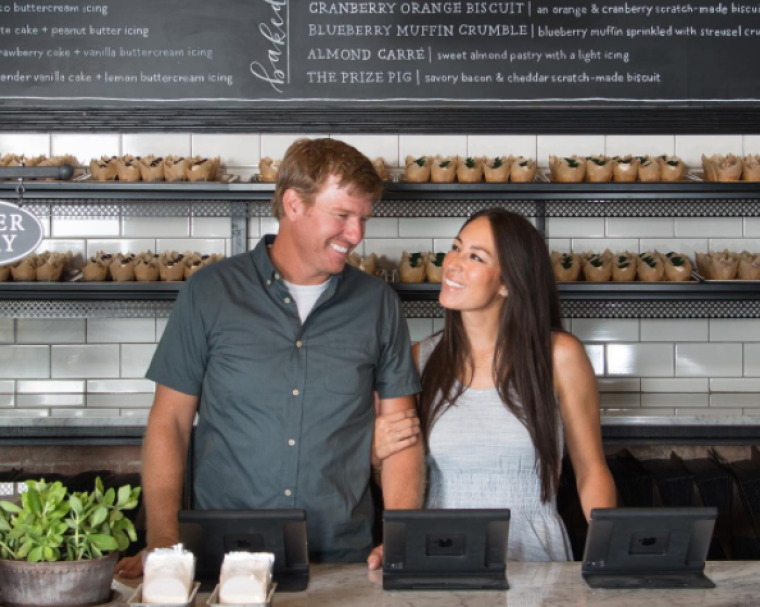 When Chip and Joanna Gaines first announced that they weren't going to renew their television contract with HGTV for the series "Fixer Upper" after its fifth season, some people thought they were crazy.
"People are like, 'You're crazy. You would be crazy to leave this thing at the height like this. Give it another year. Let it run out of gas,'" Chip told Success magazine in an interview for its January issue. "And we kind of laugh, and we're like, 'You know what? That's not who we are.'"
Even though some people questioned the couple's decision to end their popular show, the pair were united in their decision to part ways with their home renovation series to focus on their family.
"We've always been on the same page when it comes to the things that matter most: our family and our values and how we want to raise our children," Joanna said.
While Chip admitted that there was some risk in ending the hit television series, he and his wife are optimistic about the future.
"Despite the fact that this is extremely risky and maybe even a little bit irresponsible, I feel like it's going to be the right decision for our family moving forward, and we're really optimistic about that," he said.
In September, the couple who owns the real estate and home improvement brand called Magnolia announced the series' end in their Magnolia blog.
"It is with both sadness and expectation that we share the news that season 5 of 'Fixer Upper' will be our last. While we are confident that this is the right choice for us, it has for sure not been an easy one to come to terms with," the blog entry signed by "Chip and Jo" reads. "Our family has grown up alongside yours, and we have felt you rooting us on from the other side of the screen. How bittersweet to say goodbye to the very thing that introduced us all in the first place."