Chip Gaines Reveals a Customer's Complaint Motivated Him to End 'Fixer Upper'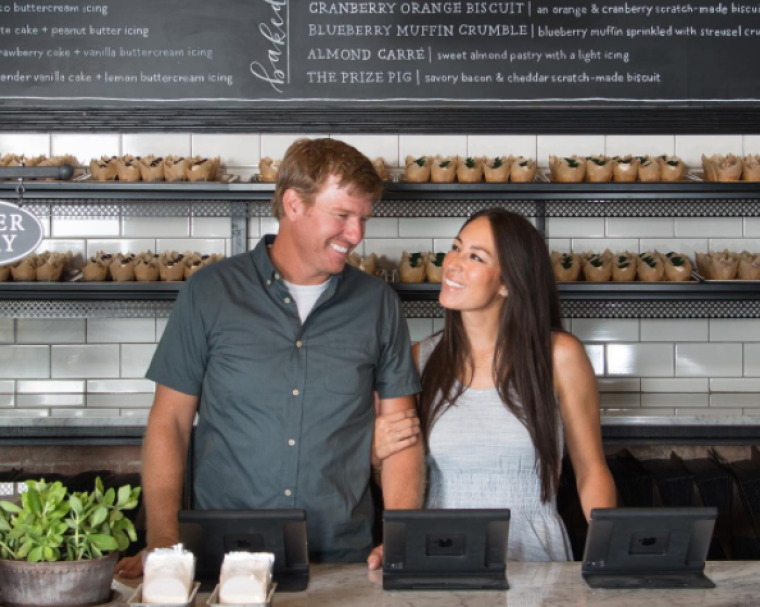 Chip Gaines is revealing how one customer's late order made him rethink his involvement in the hit HGTV show "Fixer Upper."
Chip and his wife, Joanna, run a business called Magnolia, a brand that features real estate and home improvement options, but were balancing that along with their television show and being the parents of four children. In his book Capital Gaines: Smart Things I Learned Doing Stupid Stuff, Gaines details how his customer tweeted him about a late order complaint, which made the businessman and TV personality rethink everything.
The tweet said: "Hey @chippergaines it's been 3 weeks, and I still haven't gotten my wreath. What's up?!"
"I tried to shake it off, knowing that I couldn't do anything about it then and that it would have to wait until morning," Gaines wrote in his book, according to Yahoo! Finance. "No luck. I was up all night dwelling on it."
While he was on the set of "Fixer Upper" the following day, Gaines continued to struggle with the thought that he was not doing enough to help his customer.
"Who else but me should be figuring out what was ailing my growing business, and who else other than me should be ensuring that we moved beyond each and every one of these mistakes?" he writes. "... Something shifted within me. Suddenly filming the TV show looked like 'the job' that had seduced me into giving it my precious time that I had always promised would be reserved for my true loves, my family and my business."
He went on to write, "How had this side gig found its way to competing with the very things that mean more to me than anything else in the world?"
In September, the married couple from Waco, Texas, who help remodel people's homes, took to their Magnolia blog to announce that they would be ending their hit show.
"It is with both sadness and expectation that we share the news that season 5 of 'Fixer Upper' will be our last. While we are confident that this is the right choice for us, it has for sure not been an easy one to come to terms with," the blog entry signed by "Chip and Jo" reads. "Our family has grown up alongside yours, and we have felt you rooting us on from the other side of the screen. How bittersweet to say goodbye to the very thing that introduced us all in the first place."
While the couple called the show an amazing adventure, they hinted about needing to rest with all of their entrepreneurial efforts, which includes a lifestyle brand partnership with Target stores.
"This has been an amazing adventure! We have poured our blood, sweat and tears into this show," the blog states. "We would be foolish to think we can go and go and fire on all cylinders and never stop to pause. Our family is healthy and our marriage has honestly never been stronger."