Chris Pratt Warns Fans to Watch Out for Social Media Imposter Preying on Women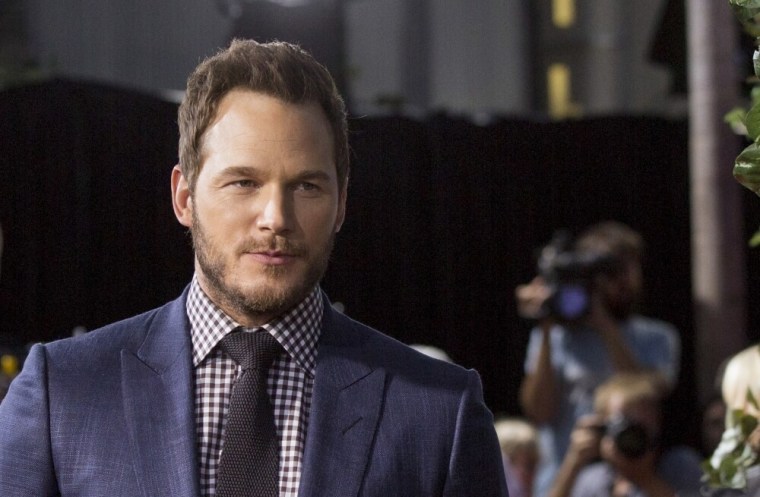 Chris Pratt says the person who is posing as him on social media to prey on women needs Jesus.
The "Guardians of the Galaxy" action star called out a fake Facebook page on Instagram early Friday morning to warn people about the imposter.
"It's confirmed: somebody is trying to pretend to be me on Facebook (and maybe other social media platforms) apparently hitting on a lot of different female fans, trying to get their numbers and who knows what else. I'm not joking," Pratt wrote. "Please know, I find this behavior reprehensible. If I find out who it is I'll have their account shut down and seriously would like to punch them right in the [expletive] mouth."
When warning the person or people posing as him on social media, Pratt also offered his prayers.
"If it's you doing it, I'm warning you. Stop right now or you will be very unhappy with the outcome," he wrote. "Go find Jesus. Praying for you."
After warning the imposter to stop, Pratt told fans to make sure there is a verified checkmark next to his name to ensure that they are following the actor's page. He urged people to spread the message, noting that children could fall for the ruse and suggested blocking the imposter.
"Makes me sick. It terrifies me to think someone could be hurt, their feelings or much worse, by this imposter/potential predator," he wrote. "I've had many, many people tell me about this. It's not an isolated incident."
Pratt has made his faith a large part of his career for some time. On many Sundays, Pratt has been spotted attending Zoe Church services at the Del Rey Theater in Los Angeles and has attended midweek services at Hillsong Los Angeles.
At the Teen Choice Awards earlier this year, Pratt thanked Jesus when accepting an award for choice sci-fi movie actor.
"I would not be here ... without my Lord and Savior Jesus Christ," he said.
The action star previously spoke to Esquire magazine about the life changing moment when he accepted Jesus into his life. While trying to purchase alcohol underage with his friends in Hawaii, a man approached him about Jesus.
"He was like, 'I stopped because Jesus told me to stop and talk to you. He said to tell you you're destined for great things,'" Pratt recalled of the event that happened 20 years ago. "My friends came out, and I was like, 'Hey, I'm gonna go with this guy.' I gave my soul to Jesus within, like, two days. I was stuffing envelopes for his organization, Jews for Jesus. I'm not even sure, at that age — I was 19 years old — I knew what Jewish was."