Christian Apologetics, Theology Seeing Revival of Interest Among Younger Generation, Says Pastor Dan Kimball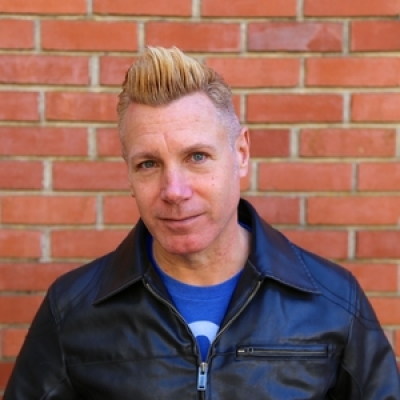 Young adults are currently experiencing a revival of interest in apologetics in order to defend their faith, especially since society questions the biblical narrative on hot button issues now more than ever, says Dan Kimball, leader of the teaching and mission ministries at California's Vintage Faith Church.
Kimball, whose congregation is largely comprised of college-aged students, urges churches to instill biblical doctrine and theology in the current generation because going to church is not enough, they also need to know what Christians believe and why.
"Because people don't know the Bible's story, different stories have emerged, sometimes portraying Christians as hateful, Jesus as just one more teacher among the world's religions, and the God of the Bible as a jealous, violent deity … to counter these caricatures of Christianity, we must be proactive, using apologetics to teach what the Bible really does and does not say …," writes Kimball, in a recent Church Leaders article.
Apologetics in its very nature is "a branch of Christian theology which attempts to give a rational defense of the Christian faith," according to Christian Apologetics and Research Ministry. In other words, it is the notion of defending Christian beliefs against heretical ideas or objections.
Though apologetics can delve into complex theological topics, Kimball argues that younger generations are not deterred from learning about such teachings.
He notes that culture portrays Christianity as "a religion of hate, intolerance and ignorance," and the church doesn't instruct young adults enough on how to respond to these attacks about the validity of the Old Testament, the topic of sexuality in the Bible, the issue of science and the Genesis account, and the doctrine of hell, among others topics.
"… We need to be trained in how to respond to difficult questions. In this cultural setting, it may take longer to build trust and a curiosity about faith than it did in the past, but the trust will come, and with it, legitimate questions," writes Kimball.
To instruct young adults, Kimball suggests church leaders teach a class to facilitate an open dialogue on theology and apologetics. He notes that Vintage Faith Church sees an increase in attendance from non-Christians when they host similar classes. However, he emphasizes that the classes should be taught in an all-church setting where young and old can participate.
He also suggests that churches should create an environment that encourages people to ask a wide range of difficult questions.
"Sadly, I have heard many stories of those who have approached the pastor of a church with a question that may have been troubling them, and the leader treated them as though they were doing something wrong by even thinking of the question," he writes.
While church leaders should encourage tough questions, Kimball also recommends that they should provide tough answers.
" … It's not enough to quote a verse or two to prove a point … when there are clear answers, we should not shy away from giving them just because they're difficult teachings," writes Kimball.
He adds, "Our primary 'apologetic' is love. But we must also be ready to offer reasonable answers to this generation's most difficult questions, both in our individual contacts with people and in the life and teaching of the church."