Christian B&B Owner Sued by Lesbian Couple Sees Petition for Review Rejected by Hawaii High Court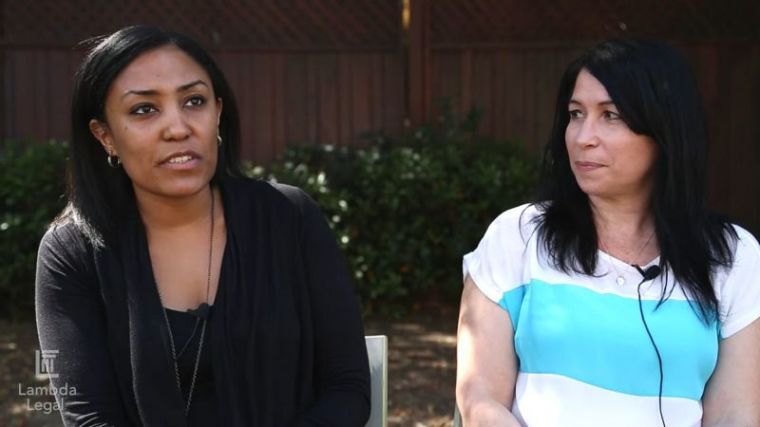 A Christian bed-and-breakfast owner in Hawaii, who was found by a lower court to have violated anti-discrimination laws by denying a lesbian couple a shared bedroom, has seen her petition for review to the state Supreme Court rejected.
On Wednesday, Lambada Legal, which represented Diane Cervelli and Taeko (Ty) Bufford, the lesbian couple who filed the lawsuit back in 2011, when same-sex marriage was illegal in Hawaii, shared a copy of the order by the Hawaii Supreme Court. 
Aloha Bed & Breakfast owner Phyllis Young had appealed a lower court's decision, arguing that she denied the couple a shared room in her home due to her religious beliefs that marriage is solely between one man and one woman, and unmarried couples shouldn't share the same bed.
The Intermediate Court of Appeals affirmed the lower court's ruling in February, deeming that Young had discriminated against the couple due to their sexual orientation.
At the time, Young argued that same-sex relationships are "detestable" and that they "defile our land."
Alliance Defending Freedom, the law group that represented Young, has not yet commented on the state Supreme Court's decision.
On it's website, ADF says that the case concerns "the freedom to operate a business according to your deeply held beliefs without the fear of being punished by the government," along with the freedom to run one's business without endorsing views one disagrees with.
"The house is not sectioned off — guests share living space with Phyllis' family and are treated like family during their stay. As a result, Phyllis applies the same rules to guests that she would to any family member or guest staying under her roof: only married couples may share a room with one bed, unmarried couples must sleep in different rooms," ADF explains.
"Phyllis' Christian beliefs do not allow her to promote or facilitate a non-marital sexual relationship or a romantic relationship between two individuals of the same sex."
Lambda Legal Senior Attorney Peter Renn argued that religious beliefs should not be allowed to eclipse the rights of others.
"In letting the existing decision stand, Hawai'i today joined a long line of states across the country that understand how pernicious and damaging a religious license to discriminate would be," Renn said.
Cases involving business owners' freedom of religion versus anti-discrimination laws have recently taken center stage in American political discourse.
In June, ADF saw a major victory in the Masterpiece Cakeshop ruling, when the U.S. Supreme Court overturned an earlier decision by a lower court in Colorado that found Christian cake artist Jack Phillips guilty of discrimination for refusing to bake a custom cake to celebrate a same-sex wedding in 2012 when same-sex marriage wasn't legal in that state.
ADF attorney Kristen Waggoner, who defended Phillips in the case, said that "government hostility toward people of faith has no place in our society."
"Tolerance and respect for good-faith differences of opinion are essential in a society like ours. This decision makes clear that the government must respect Jack's beliefs about marriage," she added.