Christian Bed-and-Breakfast Owner Loses Appeals Case After Lesbian Couple Sues for Discrimination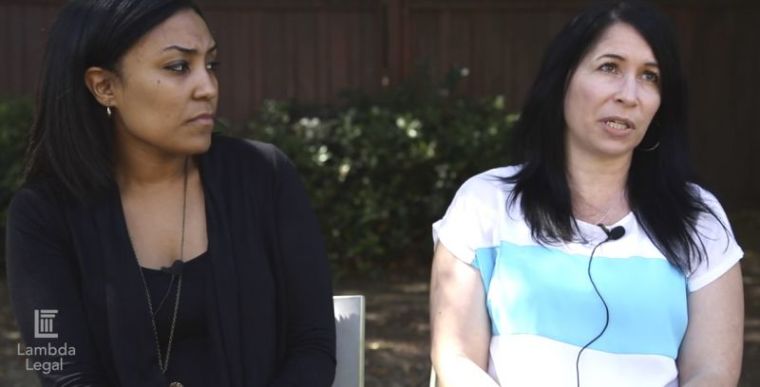 A state appeals court in Hawaii has ruled against a Catholic bed-and-breakfast owner who refused to rent a room to a lesbian couple because doing so would have violated her strict household rules that bar unmarried couples from sleeping in the same room.
Hawaii Intermediate Court of Appeals ruled against The Aloha Bed and Breakfast last week in its appeal of a 2013 lower court ruling, favoring Diane Cervelli and Taeko Bufford of California, the Hawaii Tribune Herald reports.
The lesbian couple approached the bed-and-breakfast, which is also the personal home of Phyllis Young and her husband and children, in 2007. The couple was looking for a room while visiting some friends in the area.
While Young rents out about one to three rooms in her home, she has enforced rules that reflect that traditional Christian teachings on sexuality and marriage being defined as a union between only one man and one woman.
Young's rules for her home require that only married couples sleep in the same room and unmarried couples must sleep in separate rooms.
After declining to rent a room to the couple, the women filed a complaint with the Hawaii Civil Rights Commission claiming that Young violated the state's public accommodations law by refusing to rent them a room because of their sexual orientation.
Young's lawyers from Alliance Defending Freedom argued that since Young only rents out a few rooms in her home she is not regulated by state law. However, the commission ruled that Young discriminated against the couple and issued them a "right to sue."
In 2011, a lawsuit was filed against Young by the women who were represented by the national LGBT law group Lambda Legal. In 2013, a circuit court judge ruled that Young is "prohibited from engaging in any practices that operate to discriminate against same-sex couples as customers."
Last Friday, the Intermediate Court of Appeals reached the same conclusion.
"As a really practical matter, the profound harm that the business inflicted here is in the form of stigma and humiliation," Lambda Legal attorney Peter Renn, who's representing the couple, told the Hawaii Tribune Herald. "There's no amount of money that can really make you feel whole again after you've been stripped of your dignity like this and told we don't serve your kind here."
The Christian Post reached out to ADF for comment on Young's case. A response is pending.
"This is an issue that we're seeing nationwide where businesses are claiming that a religious motivation somehow gives them excuse to violate the law," Renn asserted. "And this court very clearly said no, it doesn't."
Young and ADF still have the option to appeal to the state Supreme Court.
A similar case was heard by the United States Supreme Court in December. The case involves Colorado Christian baker Jack Phillips who refused to bake a wedding cake for a same-sex wedding.
The case pre-dates the U.S. Supreme Court's ruling that nationalized legal same-sex marriage in 2015. Phillips is also being defended by the ADF. A decision from the high court is expected sometime later this year.
Many believe that Phillips' case has far-reaching implications for free speech and religious liberty.
"I don't think by any means that someone that did what Jack did should be discriminated against because he doesn't feel like he can in good conscience do that," former Southern Baptist Convention President Ronnie Floyd previously told The Christian Post. "I just think that is a violation to his own personal commitment to what he believes is right relating to one of the great traditions of the Christian faith: family and marriage between a man and a woman. That is one of the core principles."
Other Christian business owners have faced crippling fines for their refusal to serve same-sex weddings.
For example, the Christian owners of Sweet Cakes by Melissa in Oregon were fined $135,000 for not making a cake for a same-sex wedding and forced to close down. In Washington, a Christian grandma florist was fined for her refusal to make flower arrangements for the same-sex wedding of a longtime customer.