Some Christian Celebrities Praise Oprah After Golden Globes Speech, Presidential Rumors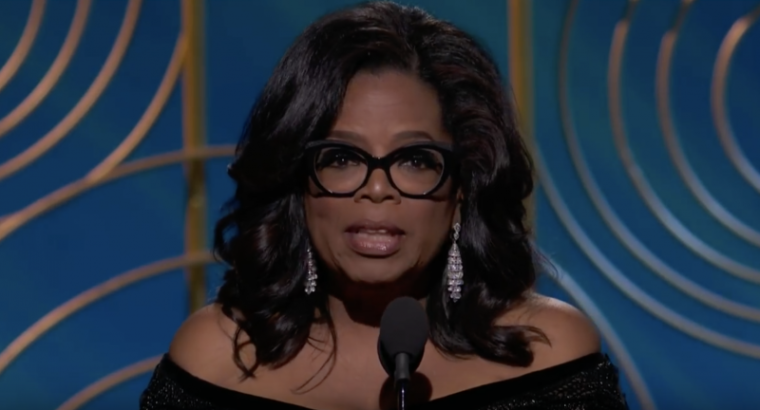 Oprah made headlines at the Golden Globes Sunday night and some Christians are praising the media proprietor for the speech she gave upon receiving the Cecil B. DeMille award for lifetime achievement.
Her acceptance speech was so moving that many are now encouraging Oprah to run for president. The popular talk show host, actress, producer, and philanthropist spoke about the popular #MeToo movement, which everyone in attendance also supported by wearing black in solidarity.
"I want all the girls watching here and now to know that a new day is on the horizon!" Oprah said.
"In my career, what I've always tried my best to do, whether on television or through film, is to say something about how men and women really behave. To say how we experience shame, how we love and how we rage, how we fail, how we retreat, persevere and how we overcome," she continued.
"So I want all the girls watching here, now, to know that a new day is on the horizon! And when that new day finally dawns, it will be because of a lot of magnificent women, many of whom are right here in this room tonight, and some pretty phenomenal men, fighting hard to make sure that they become the leaders who take us to the time when nobody ever has to say 'Me too' again," she concluded.
Oprah had the crowd gathered at the Beverly Hilton on its feet cheering, and many others watching shared their sentiment.
Gospel singer and one half of Mary Mary, Erica Campbell, posted a clip of the speech on Instagram.
"This woman, I love @oprah and I wish I had the words to expert how she motivates me. What a life what a journey what a heart!! Congratulations on your honor," Campbell celebrated.
Hollywood film producer and world-renowned preacher, DeVon Franklin took to Instagram with a news photo of Oprah which said, "Oprah Winfrey Stole the show at the Golden Globes."
"Drop the [mic] Congrats @oprah on one the most beautiful, powerful and transcendent speeches I've ever heard!!!" the minister captioned the photo.
Franklin's Social Media friend, actress and film-TV producer Roma Downey commented on his post, "Yes she did [applause] amazing."
Many others in the industry found the speech given by the 63-year-old inspiring.
"My heart is still pounding from @Oprah speech!!! Wow wow wow," actress, author and activist April Hernandez-Castillo shared on Twitter.
Oprah has been an influential cultural figure for many years, but it is not clear whether or not the well-loved billionaire will run for president in 2020.