Christian College Delays Decision on Allowing Faculty to Be in Same-Sex Relationships
A Virginia Christian college that is considering reversing its policy that bans tenure-line faculty members from being in same-sex relationships has delayed its decision.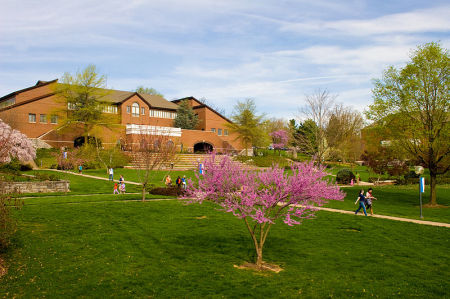 Eastern Mennonite University announced in January that it would open up a formal six-month long "listening period" to consider reversing its ban on faculty same-sex relationships and had previously stated that it would announce its policy in June.
A statement released from EMU suggested that the school's deferral came after it realized that the larger Mennonite church was "currently engaged in extensive discernment over human sexuality."
"We wish to honor our relationship with the church by not taking a final action now on changing EMU's hiring policy," said Andy Dula, chair of the EMU Board of Trustees, adding that there was no timetable for the school's decision.
"Many of us from EMU will participate in the Mennonite Church USA's continuing discussions on human sexuality. We'll consider what emerges in the wider church in making our plans," he said.
In the process of deciding whether to lift the ban, which is currently suspended, the school hosted 20 "dialogue sessions" that included roughly 300 individuals on campus. Additionally, "at least one president's cabinet member was present at each session to listen and anonymously report perspectives to the rest of the cabinet. The president and cabinet members also engaged leaders across the church."
"The listening process was extremely valuable in enabling the president's cabinet to gain a deeper understanding of the range of feelings, hopes and fears about extending university employment to persons in same-sex covenanted relationships," Dula said.
"Based on this feedback, we acknowledge that the church is currently engaged in extensive discernment over human sexuality. We wish to honor our relationship with the church by not taking a final action now on changing EMU's hiring policy," he added.
EMU President Loren Swartzendruber explained that the school's feedback gathering was not launched with the intention of trying to help the entire community arrive on the same page.
"We never expected to see consensus on this matter," he said in a statement. "We were hoping for respectful dialog, and indeed this is what we saw within our university community. Internally there was a consistent theme of wanting to maintain unity in spite of our diversity on these and other important issues."
Earlier this year, Swartzendruber called churches and institutions that believe they have "forever settled" the relationship between homosexuality and the Church "intellectually dishonest."
"There have been many issues in the history of church that we thought were settled and minds have been changed," he told The Christian Post. "The big question for Christians in this nation right now and around the world, is that many of us want things to be stated in black and white and we don't do well with debating issues that are contentious. The world is not black and white. It just isn't. And people who say, 'You just read the Bible and you don't interpret it,' that's intellectually dishonest because everyone interprets. Every time they open their Bible, they interpret."
Swartzendruber also said that any reversal in policy would not change the student expectations listed in EMU's Community Lifestyle Commitment, which asks signatories to "recognize [their] responsibility as a member of the community to refrain from sexual relationships outside of marriage."
Same-sex marriage is not legal in the state of Virginia, though 19 states have legalized it.