Christian college president accused of plagiarizing Joel Osteen sermon and book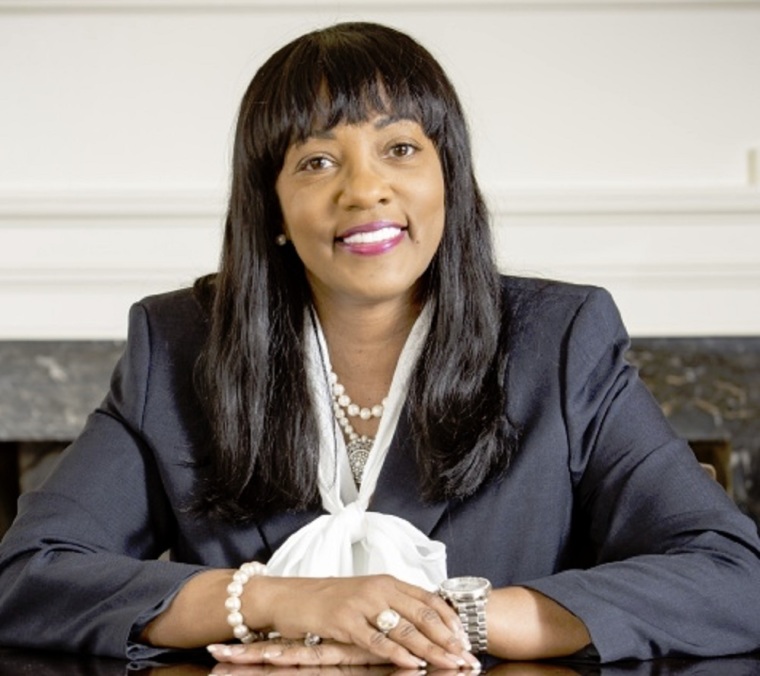 The president of a historically black Christian college in Tennesee is facing accusations that she plagiarized a sermon from popular televangelist Joel Osteen during a speech to students in October.
Lemoyne-Owen College President Andrea Miller has responded to claims from faculty that she lifted content from Osteen, the pastor of Lakewood Church in Houston, Texas, whose sermons are seen by millions each week, and used it in a speech that she gave before freshmen at a convocation ceremony.
As reported by LocalMemphis.com, faculty members at the private school affiliated with the United Church of Christ noticed similarities between Miller's speech and one of Joel Osteen's sermons from last year titled "I am still standing."
In a statement provided to WREG, Miller explained that some faculty members have called for her resignation after noticing the similarities. Although she doesn't believe she "breached academic standards," Miller admits that she did "use material from Joel Osteen" but it was "within the boundaries of fair use."
"[This] means I may not photocopy or print text for distribution," she asserted in her statement.  "I quoted from the 'I'm Still Standing' chapter of his book Blessed in Darkness. I wanted to offer a message of motivation and encouragement to our students, and offer a reflection on what it means to endure the challenges that are a part of our transformational work at the college."
Miller explained that in the notes for her speech that day, she had a statement giving credit to Osteen. However, she stated that she "may have overlooked" giving credit to Osteen when delivering her speech.
"In that instance, it would be an oversight and does not constitute a serious breach of academic standards that would rise to level of review for faculty or students," she contests. "The faculty as a body did not call for my resignation. It is no secret that organizational changes, the pace of change and our new direction at LeMoyne-Owen College has caused consternation among some faculty members. Still, I am committed to ensuring this 156-year-old institution achieves new heights in outcomes for the students and families we serve."
According to LocalMemphis.com, a passage from Osteen's 2017 sermon reads:
"What's interesting is the same storm came to both people, the just and the unjust. If the story ended right there, you would think, doesn't make a difference to honor God."
In her October 2018 speech, Miller stated:
"What's interesting is that the same storm came to both people: the just and the unjust. If the story stopped there, you'd think that it doesn't make a difference whether we honor God."
Transcripts of the sermon and speech indicate that Miller did omit parts of Osteen's original sermon by leaving out at least three anecdotes told by Osteen, LocalMemphis.com notes.
Although Miller believes her conduct didn't amount to much more than an oversight mistake, Professor Michael Robinson, the president of the Lemoyne-Owen College faculty organization, feels otherwise. "The president is the highest academic and administrative officer at the college and she sets the standard for ethical and moral conduct at the college as well," Robinson told WREG. "I think these are some serious allegations because it impacts the credibility of the college going forward and with the president being the face of the organization that's a serious allegation and a serious infraction."
Robinson also believes that Miller didn't use that portion of the sermon in a "scholarly way" but rather "more in a grudgeful way to send a message to the faculty."
This is not the first time that Miller and the faculty have butted heads.
In 2017, nearly all 51 full-time faculty members voiced their dissatisfaction with the job Miller was doing and accused her of having unfair hiring and firing methods.
Miller has been in office since 2015 and is the school's first female president.
Board of Trustees Chairman Bob Simpson had previously defended Miller by stating that positions and activities needed to be consolidated because of budget concerns facing the school, according to WREG.
"[She] probably is the best thing to happen to LeMoyne-Owen in many years," Simpson said last year.
Robinson told WREG that he and other faculty members want the board of trustees to take a stance on the issue of Miller's convocation speech. However, the trustees have waited for weeks to respond to the plagiarism allegation.
The college was founded in 1862 and has an undergraduate enrollment of about 863, according to U.S. News & World Report.