Christian Comedian Pokes Fun at Church Relevancy Makeovers in 'Swag Seminary' (Video)
Popular Christian comedian John Crist posted a new video to YouTube Monday that satirizes efforts to make church sermons and pastors relevant to secular American culture.
Crist's 3-and-a-half minute sketch titled "Swag Seminary" is a parody of reality television makeover programs and features an ordinary young pastor name Doug who is looking to improve his preaching and his church's operations.
For help, he goes to Crist and fellow Swag Seminary member Aaron Chewning to learn how to become more relevant and thus, improve himself and his congregation.
Crist and Chewning tell Doug to do things like title sermon series after popular movies and TV series, change his wardrobe, start shopping at Whole Foods and Trader Joe's instead of Kroger's, and to get a fade to his haircut, which Chewning called "the straight and narrow."
Examples of titling sermon series based off of mainstream titles included "The Walking Bread," "Netflix and God's Will," and "Finding Glory."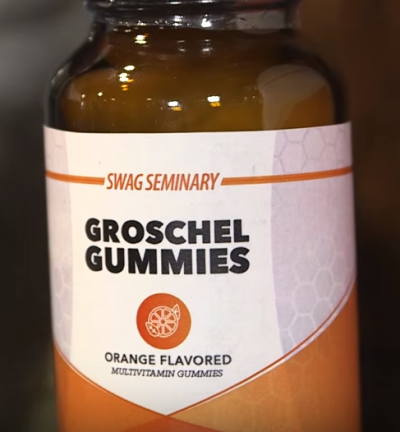 "I don't understand why you would imitate a culture that we're supposed to be against," inquired Doug, whose query was quickly ignored by the Swag Seminary duo.
The two professional makeover men also attempted to get Doug into shape, telling him about supplements he could use like "Groschel Gummies" and "Furtick Food."
The son of a pastor and one of eight homeschooled children, according to his website, Crist has made several online comedy videos and does about 200 live comedy shows annually.
"Crist is no stranger to accolades. He was a finalist in Comedy Central's Up Next Comedy Competition, in the Comedy Works New Faces Contest, and named to the Burbank Comedy Festival's Best of the Fest," noted the bio section of Crist's site.
In March, The Christian Post reported on Crist's "Church Hunters" parody episodes that followed a young couple in their search for a new church in th city they moved to that met their exact needs.