Christian genocide in Nigeria: 5 facts you need to know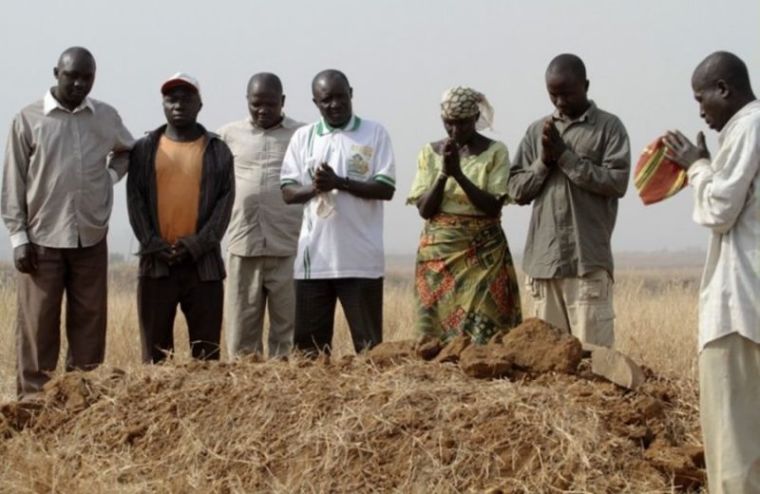 3. What role do Christian farmers play in the conflict?
Amnesty International stated in its December 2018 report on the Fulani-farmer crisis that "both sides in the conflict have increasingly sought to destroy each other's livelihood with herders setting fire to farms and farmers engaging in cattle rustling."
While there have been many estimates on the number of people killed on both sides and some estimates on the number of people killed by Fulani, statistics on Fulani community members killed by the farming community in 2018 has been hard to come by.
But attacks on Fulani communities have occurred in the past and have at times been just as deadly as Fulani extremist attacks on farming communities.
As Amnesty International reported last December in its extensive research report, one prolonged attack on Fulani communities in the Taraba state occurred June 17, 2017. The attack reportedly lasted four days with dozens of bodies discovered afterward.
According to Amnesty International, a November 2017 attack on a Fulani community in the town of Numan in Adamawa state took the lives of 80 people, the majority of whom were women and children because most of the men were at a meeting or out grazing at the time. 
The attack, which also saw the killing of a 3-year-old child, was suspected to have been carried out by dozens of youth from the predominantly-Christian Bachama tribe.
"The Bachama people arrived behind the wounded cows and as soon as they stepped into the village, they started attacking people," one 25-year-old survivor was quoted as telling Amnesty International on page 27 of the report.  
"Even children who fell from their mothers' backs or arms were hacked down. They chased us as we ran. I ran to the bush and did not stop running until after two hours. We knew they were Bachama because they were all speaking the language, which we understand, because we have lived together all our lives. They were also calling each other by names."
According to the Global Terror Index of 2018, Bachama militants were the third deadliest terror group in Nigeria in 2017 behind Fulani extremists and Boko Haram. But the index reports Bachama militants as being responsible for only 30 deaths and four attacks. The Amnesty International report, meanwhile, suggests the death toll in 2017 could be higher than what the index estimates. 
There is a debate now over the governor of Kaduna's recent claim that over 130 Fulani were killed in February. That claim was refuted by the Nigerian Emergency Management Agency and the Christian Association of Nigeria. However, the Miyetti Allah Cattle Breeders Association of Nigeria have released 131 names of "Fulani pastoralists" said to have been killed in the Kajuru Local Government Area of Kaduna.
Ewang told CP that she plans to investigate the governor's claim and the ongoing situation in Kaduna.
Because the federal and local governments have not held perpetrators of crimes accountable, Ewang said that what tends to happen when a Christian farming community carries out an attack is that youth and sometimes men from farming communities try to get "justice" for whoever in the community was killed or harmed.
"Usually, it just happens that a group of people will organize who are angry who lost their loved one. They will organize and go back and carry out the reprisal," she explained. "That is how I understand it to be playing out."
Umeagbalasi explained that while reprisal attacks from the farming communities have occurred, they are far less common than Fulani attacks on farming villages.
He added that there isn't much data available on how many attacks or the number of people who've been killed in attacks on Fulani villages.
Umeagbalasi estimated that only one reprisal attack occurs from a farming community for every 20 attacks committed by Fulani extremists. According to him, there are fewer reprisal attacks because the victim communities are "deserted" and "disarmed."
"Such reprisal, if rarely done, is instantly repelled by the security forces and disallowed from being escalated," Umeagbalasi contended. "But when Fulani herdsmen strike, the security forces look the other way until the marauders are done with their attack and retreated."
Enada explained that there have also been instances when Fulani attacks occur, people of the community try to defend themselves.
"There could be killings on the other side also," he said. "That is normal in almost every violent situation."
Enada also stressed that acts of reprisal from farming communities are rare because farmers usually lack the weaponry that some of the herders possess.
"If anybody loses his beloved one, the tendency is to fight back. Every human being has that potential to attack your aggressor," he admitted. "It is no longer common because vulnerable farmers don't have the ability to fight people with high-caliber weapons. Reprisal attack is not a [wise] choice. How can you use your cutlass or knives to go and fight somebody with an AK-47 or grenade?"