Christian Grandmother Fined for Refusing Gay Wedding Floral Order Given Hope as Case Elevated to Higher Court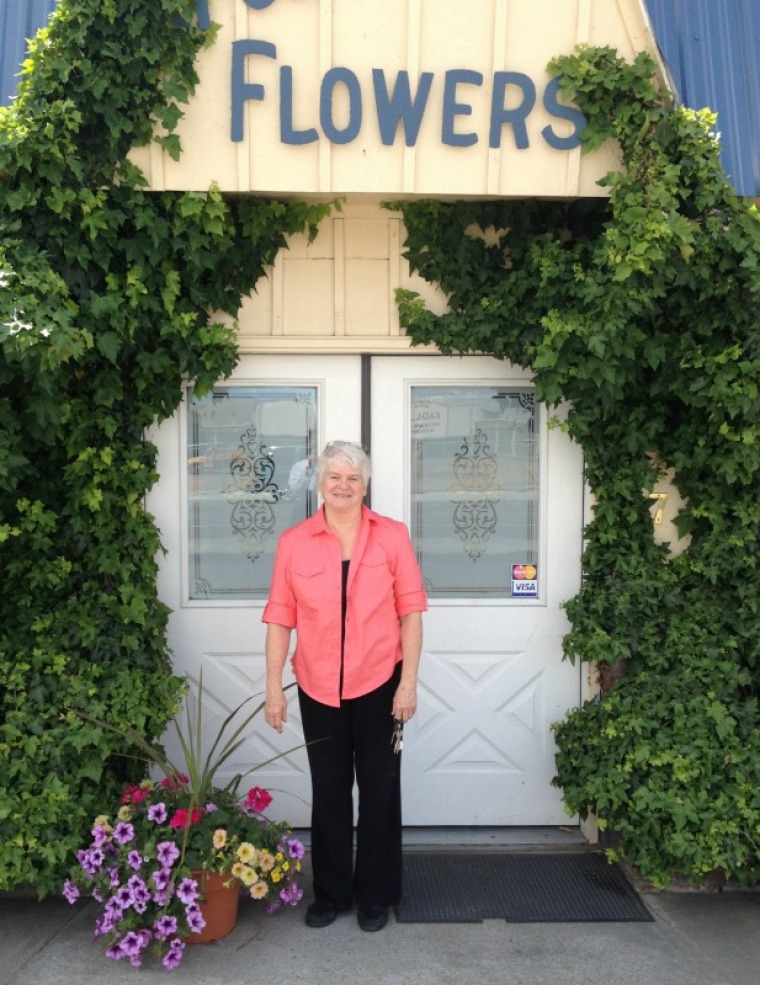 A Southern Baptist grandmother and florist fined fore refusing an order for a gay wedding has been given new hope after the Washington Supreme Court agreed to hear her religious freedom case.
Barronelle Stutzman, owner of Arlene's Flowers in Richland, was told she must pay a fine for turning down an order in 2013 to design custom floral arrangements for a same-sex marriage ceremony, despite her argument that her religious faith prevents her from doing so.
"Barronelle and many others like her around the country have been willing to serve any and all customers, but they are understandably not willing to promote any and all messages," said Alliance Defending Freedom Senior Counsel Kristen Waggoner.
"We hope the Washington Supreme Court will affirm the broad protections that both the U.S. Constitution and the Washington Constitution afford to freedom of speech and conscience."
Stutzman is also facing the threat of losing her house and life savings because she was deemed to have violated the state's anti-discrimination law, reports in February said.
"The lesson from the court's decisions is that you put your home, your family business, and your life at risk by daring to defy a government mandate that forces you to promote views you believe are wrong," Waggoner added back then.
"A government that tells you what you can't say is bad enough but a government that tells you what you must say is terrifying."
The ADF has characterized the case as one of religious freedom, and filed a brief last month that asked "is there room in our tolerant, diverse, and freedom-loving society for people with different views about the nature of marriage to establish their 'religious (or nonreligious) self-definition in the political, civic, and economic life of our larger community ...?'"
The American Civil Liberties Union, which is representing Curt Freed and Robert Ingersoll, has argued, on the other hand, that religious freedom is no excuse for discrimination.
"Religious freedom is a fundamental part of America. But religious beliefs do not give any of us a right to ignore the law or to harm others because of who they are. When gay people go to a business, they should be treated like anyone else and not be discriminated against," said Sarah Dunne, ACLU of Washington Legal Director.
Stutzman told the The Seattle Times in November that despite the lawsuit, she remains friends with Ingersol, who she sold flowers to for years.
"This case is not about refusing service on the basis of sexual orientation or dislike for another person who is preciously created in God's image. I sold flowers to Rob for years. I helped him find someone else to design his wedding arrangements. I count him as a friend," Stutzman wrote.
"I want to believe that a state as diverse as Washington, with our long commitment to personal and religious freedoms, would be as willing to honor my right to make those kinds of choices as it is to honor Rob's right to make his," she added.
GoFundMe, an online fundraising website, was meanwhile criticized by the conservative Family Research Council for taking down Stutzman's donation page in April, allegedly because of pressure from LGBT activists.
"What does this say for the future of religious freedom in America? If Americans are not free to decline to be involved in a specific activity that violates their beliefs, then we are not free," FRC President Tony Perkins told The Christian Post.
GoFundMe argued that the florist's page was taking down because Stutzman "was in violation of GoFundMe terms."