Christian Group Urges Parents to Pull Kids From School to Protest LGBT 'Day of Silence'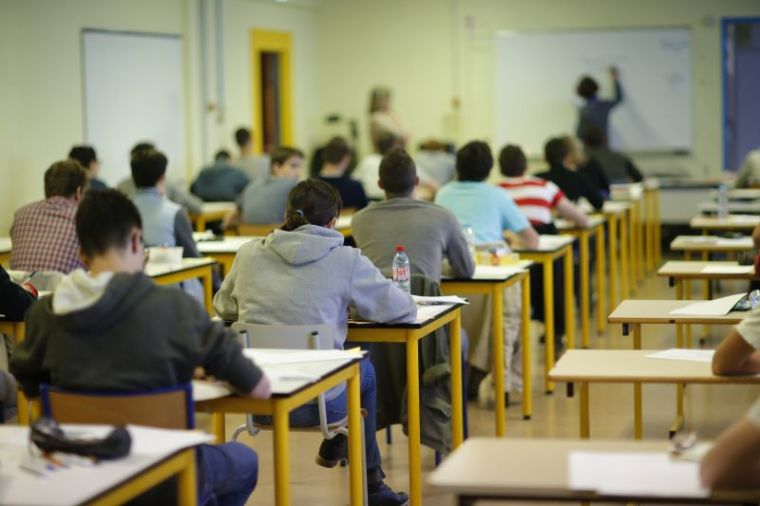 The American Family Association is instructing parents to keep their kids at home on Friday and participate in the "Day of Silence Walkout" in response to the LGBT National "Day of Silence."
The Day of Silence, which is organized by the national pro-LGBT group GLSEN, is the annual student-led initiative that aims to raise awareness to name-calling, bullying and harassment experienced by those in the LGBT community and has been held every April since 1996.
The AFA, a conservative Christian advocacy organization, warned that there will be schools and officials who will encourage students to take part in the Day of Silence initiative as a show of solidarity with the LGBT movement. The AFA also warned that many students will be encouraged to wear pro-LGBT stickers, bracelets and other apparel to show their support for the cause.
"Although the adult activists claim that the 'Day of Silence' (DOS) is put together by 'students,' it is in fact organized behind the scenes by adults with the enthusiastic cooperation of school officials," AFA argued. "They use materials and instructions from a national homosexual activist group."
The group is calling on parents to be proactive by calling their children's schools to ask whether they will be allowing students or teachers to remain silent in the classroom on the Day of Silence.
As the American Civil Liberties Union has noted, students do not have the right to remain silent in classrooms when they are asked to speak by a teacher.
"Many administrators will tell you that they do not sponsor the DOS when, in fact, they do permit students and sometimes even teachers to remain silent during instructional time," AFA explained. "Also ask administrators whether they permit teachers to create lesson plans to accommodate student silence."
Should the schools tell parents that they will allow students to participate in the Day of Silence during instructional time or that there will be teachers planning lesson plans to accommodate student silence, AFA advises parents to inform the schools of their intentions to keep their kids from attending school that day in protest of the Day of Silence.
AFA encouraged parents and students to take part in the national "Day of Silence Walkout."
"Parents must actively oppose this hijacking of the classroom for political purposes," The Day of Silence Walkout webpage reads. "Please join the national effort to reclaim a proper understanding of the role, and limits of public education. Help de-politicize the learning environment by calling your child out of school if your child's school allows students and/or teachers to refuse to speak during instructional time on the Day of Silence."
According to a GLSEN Day of Silence Educator Guide, the organization encourages schools and teachers to hold assemblies on the issue and to teach students about the history of the LGBT community.
Additionally, GLSEN calls on educators to "send a letter to your families to let them know that the DOS is coming up, and why you and some of your students are participating."
In one case, a Florida teacher came under pressure after she was accused of using classroom activism as directed by GLSEN (formally known as the Gay, Lesbian and Straight Education Network) to promote the LGBT movement and the Day of Silence.