Christian groups urge Biden to extend 'arbitrary and harmful' Afghanistan withdrawal deadline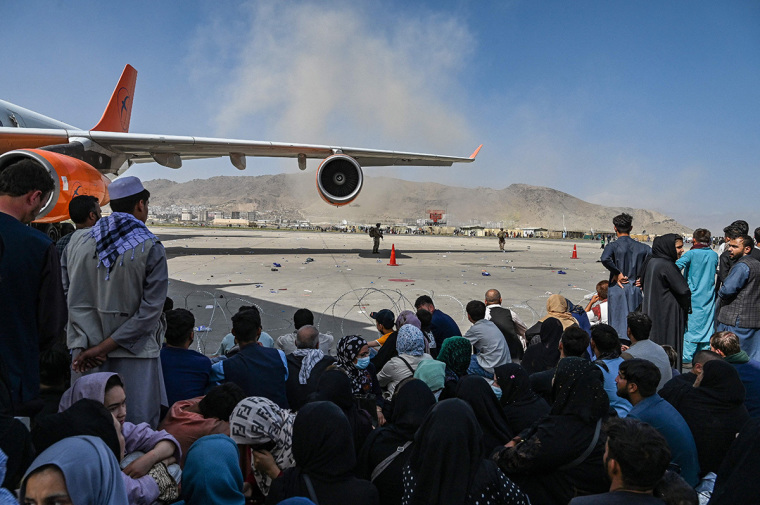 As President Joe Biden stands by his Aug. 31 deadline for the withdrawal of all U.S. troops from Afghanistan, Christian groups are calling on his administration to ensure the evacuation of all American citizens and Afghan allies, even if that means extending evacuation efforts into next month.
At a press conference Tuesday, Biden indicated that the U.S. is "currently on a pace to finish" the evacuation of Americans from Afghanistan by Aug. 31 and stressed that "the completion by August 31 depends upon the Taliban continuing to cooperate and allow access to the airport for those who … we're transporting out." While he expressed openness to the idea of staying beyond the deadline set by the Taliban, Biden elaborated on the "real and significant challenges that we also have to take into consideration the longer we stay."
Earlier Tuesday, Biden told leaders of the world's other leading democracies that he had no plans to extend the Aug. 31 deadline for the withdrawal of U.S. military presence from Afghanistan despite concerns that not all U.S. citizens seeking to leave the country will be evacuated by then. Secretary of Defense Lloyd Austin faced criticism for
suggesting
last week that the U.S. would evacuate Americans "as long as we possibly can until the clock runs out or we run out of capability." 
State Department Spokesman Ned Price also announced yesterday on
Twitter
that: "As of this morning, @statedept has called every American who has expressed interest in departing Afghanistan via the Repatriation Assistance Form on the @USEmbassyKabul website. We have made more than 4,000 personalized calls over the last four days."
Biden's insistence on abiding by the Aug. 31 deadline, at least for now, was met with blowback from Christian organizations that help resettle refugees in the U.S. Here are reactions from Christian groups to Biden's plans to not extend the deadline.