Christian groups urge Biden to extend 'arbitrary and harmful' Afghanistan withdrawal deadline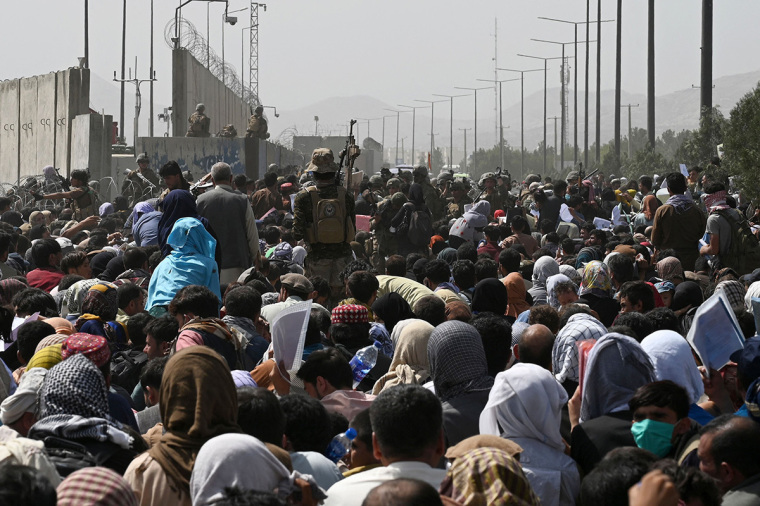 Bethany Christian Services: 'Arbitrary deadline' constitutes 'death sentence' for Americans
In a statement released Tuesday, Chris Palusky, president and CEO of Bethany Christian Services, slammed Biden for abiding by the "arbitrary deadline" of Aug. 31 and called on the president to extend the evacuations into next month.
Palusky warned that "tens of thousands of people who served and sacrificed for the U.S. mission in Afghanistan are at grave risk of danger." Emphasizing that "some of them are my Afghan friends and they feel hopeless," Palusky maintained that "sticking to an arbitrary deadline before the evacuation is complete will be a death sentence for many." Additionally, he urged the U.S. government to "prioritize the protection of our Afghan allies like it prioritized the withdrawal of U.S. forces and extend the evacuation beyond August 31."
"It grieves me that many of our allies will be surrendered to the Taliban despite the U.S. government's promise to never leave them behind," he said. "I've seen the pure evil the Taliban is capable of. When I lived in Afghanistan, they used the public stadium for public executions instead of sporting events."
"At Bethany Christian Services, our faith compels us to not just love our neighbors, but to love our neighbors as ourselves. We are pleading with the administration to let us live out our faith through our actions. The lives of our neighbors in Afghanistan depend on it."
Bethany Christian Services announced that it had already resettled 250 "Afghan allies and refugees" in the U.S. and has the ability to resettle more.