Christian Leaders Bitterly Divided Over Kavanaugh Sex Assault Allegations, FBI Probe
3. Benham Brothers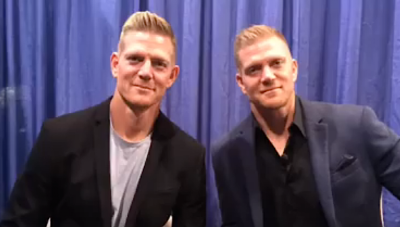 David and Jason Benham, the twin conservative Christian brothers who have authored books and led pro-life campaigns, warned that Christians are in danger of "falling prey to the spirit of the age."
"We've not said a lot about the Kavanaugh confirmation to date, as we've waited to hear all sides. One thing is for sure in the midst of this whole thing...the spirit behind 'exposing' his past (or anyone else's, for that matter) is simply for the purpose of destruction, not restoration," the brothers wrote on Facebook on Friday.
"As Christians, we CANNOT fall prey to the spirit of the age. Anytime sin is exposed (in this case it's an accusation) we are called by God to seek restoration - to provide a redemptive way forward by breaking sinful patterns in someone's life, not to destroy them and leave them bloody in a ditch. What we are watching from the radical left is detestable. It wreaks only of destruction and doesn't have a sniff of restorative redemption. This is where believers must stand up and speak. (How many of us are thankful for God's redemptive work in our own lives!)," they added.
The Benhams claimed that there is "an agenda from the radical left to remove God's word and His standards from every vestige of society."
They said that the Bible teaches people not to be drunk, to treat women honorably and purely, and to shun bad company.
"All three of these are ignored in so many contexts today because they are supposedly 'bigoted' standards of an 'oppressive' religion. Yet when the left's political purposes can be served they'll demand these same standards be upheld by those they are targeting," they wrote.
"At the end of the day, whether he is confirmed or not (God knows), what we watched yesterday was a historic defense of a man who represents and stewards many of the ideals this country was built upon. The left-wing machine saw him as hurdle toward their 'progress' of totalitarian secularism - so they sought to destroy him... as a husband, as a father, and as a man. His speech was a stinging rebuke to that machine," the brothers added.
"When he said his daughters prayed for Dr. Ford before bed we were touched in our hearts. What a picture of God's grace — and child training — in the midst of a left-wing feeding frenzy on his life!"