Pastors, Christian leaders react to fatal police shooting of Daunte Wright: 'A systemic problem'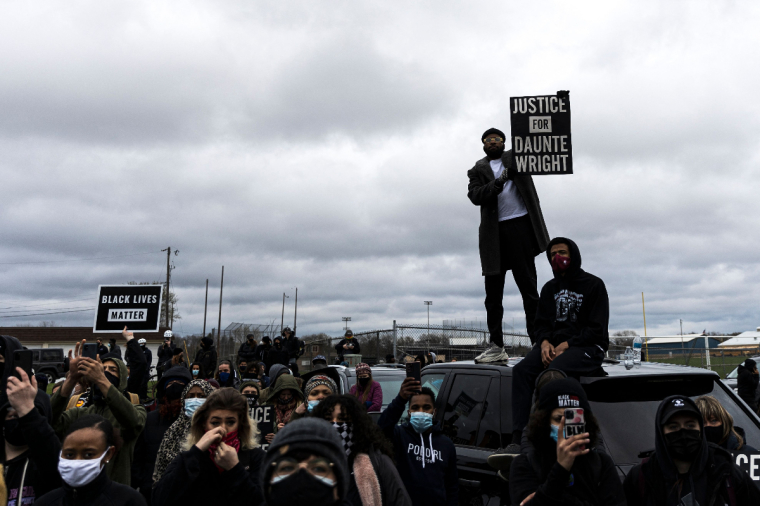 Pastors and Christian leaders took to social media this week to share their thoughts following the fatal police shooting of 20-year-old Daunte Wright in Minnesota.
Wright, the father of a 1-year-old toddler, was shot during a traffic stop by veteran police officer Kim Potter, 48. Police say the killing was accidental since the officer involved claimed to have fired her handgun when she meant to deploy a stun gun as Wright resisted arrest on Sunday. 
Body-camera footage of the incident released Monday shows Potter shouted "Taser" before firing, then expressed surprise upon realizing she had shot Wright. Potter subsequently resigned from the police force, her union said in a statement on Tuesday. Police Chief Tim Gannon also resigned Tuesday.
Gannon previously said officers stopped Wright around 2 p.m. Sunday because the car had an expired registration. When officers went back to their vehicle and looked up Wright's information, they saw an outstanding warrant, which prompted the arrest, Gannon said.
Protests have been ongoing in Brooklyn Center over the shooting since Sunday. In a news conference early Wednesday, Minnesota State Patrol Colonel Matt Langer said about 60 people were arrested in connection to the Brooklyn Center protests ranging from "riot and criminal behaviors."
From Lecrae to Christine Caine, here's how Christian leaders and figures reacted to the fatal police shooting of Wright. 
Sam Collier, author and pastor of Hillsong Atlanta, wrote on social media that "we have a systemic problem with law enforcement and African Americans."
"The term is 'excessive force,'" he wrote. "Because of the fear of black people, law enforcement officers overreact and kill us unnecessarily. THIS IS A SYSTEMIC PROBLEM THAT MUST BE ADDRESSED AND CHANGED."
"I would also be remiss if I did not address my black brothers and sisters and my future kids," he added. "It grieves me to even have to say this: As my father told me. Please...don't give any officer, a reason to overreact. Don't resist arrest, don't stir the pot. Don't agitate the situation, it will never end in our favor because the system is broken. Praying for a day in which this post isn't needed. #JusticeforDaunteWright."
On social media, Bible teacher Christine Cain re-posted Collier's post, adding the caption: "Sometimes, we simply need to listen."
On Instagram, Christian singer and rapper Lecrae wrote: "There's nothing I can say that hasn't already been said. I see a wholistic problem not simply an isolated event. If we don't work on our whole system, it's brokenness will continue to ruin families."
Author, producer and pastor DeVon Franklin voiced his frustration on Instagram.
"Why and how is it that WE are the ones who always get accidentally shot???" he wrote. "My prayers go out to Daunte Wright's family and to his son, who now has to grow up without a father. It's just devastating...can't even find the words... #justicefordauntewright."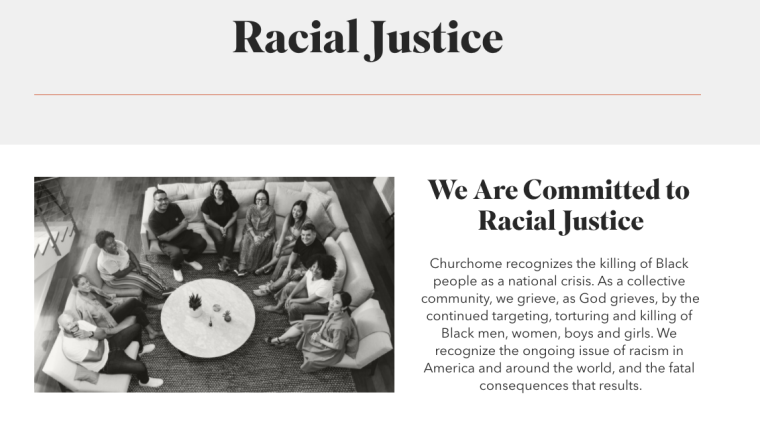 On his Instagram page, Pastor Judah Smith of Churchhome stated that he is "Praying for the Wright family." He linked to Churchhome's statement on racial justice. 
"Churchome recognizes the killing of Black people as a national crisis," the statement reads. "As a collective community, we grieve, as God grieves, by the continued targeting, torturing and killing of Black men, women, boys and girls. We recognize the ongoing issue of racism in America and around the world, and the fatal consequences that results."