Christian leaders react to Hong Kong protests: 'Christ will stand by us'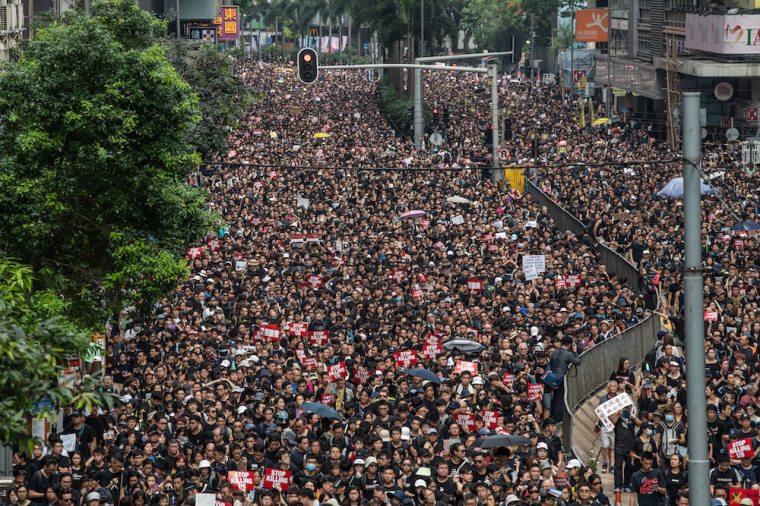 The Rev. Chi Wai Wu, general secretary of Hong Kong Church Renewal Movement, along with several other Christians, spent the night of June 12 and the next day on the streets with the protesters, World Magazine reports.
Earlier in the day, Wu participated in a prayer meeting outside the government complex, concluded with the singing of "Sing Hallelujah to the Lord." The group sang the song repeatedly, hoping to bring peace to the tense situation.
Yet Wu was on the frontlines when police clashed with protesters, throwing tear gas, shooting rubber bullets, and firing pepper spray.
In a press conference the next day with a group of more than 20 pastors, Wu condemned the police for using force and beating unarmed demonstrators. He expressed sorrow over Hong Kong's future.
"I feel so sad," Wu said at the press conference with tears in his eyes. "Will the younger generation want to be known as Hong Kong people? Will they love Hong Kong? We will lose the entire generation of young people."