Christian leaders react to Hong Kong protests: 'Christ will stand by us'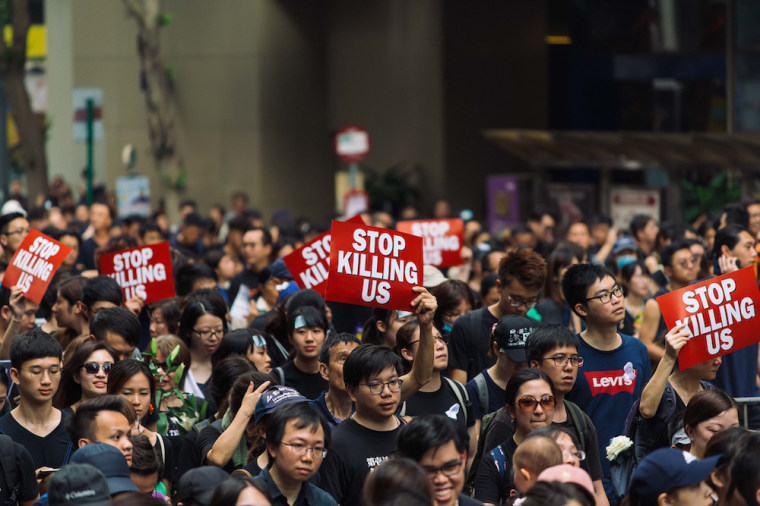 The Rev. Chu Yiu-Ming, a prominent opposition figure who received a suspended sentence in April for his role in the 2014 Umbrella Movement protests, told DW.com he hopes Hong Kong citizens will continue to "resist and fight back" against Chinese encroachment.
The pastor, who led crowds in singing "Hallelujah to the Lord," said that in his several decades of activism, he's seen the government become increasingly less interested in communicating with Hong Kong citizens.
"Carrie Lam's speech during Saturday's press conference was one good example," Chu said. "She spent most of the time thanking pro-China legislators and the Chinese government for their support of the extradition bill, and she didn't even bother to mention the demands made by millions of Hong Kong people. Essentially, Hong Kong people's demands mean nothing to her."
Chu, who participated in the demonstrations, said many of the demands made by protesters remain unanswered.
"Veterans like me have to come out and defend the future of Hong Kong's younger generation," he said. "The younger generation will also have to become more involved in these movements so that they can ensure by the time they get to our age, the rights they enjoy now will still exist."