'A kingdom issue': Christian leaders share how believers should pray for Afghanistan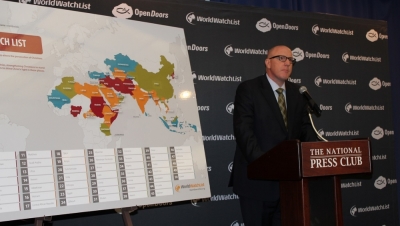 Open Doors
Open Doors, an organization committed to aiding persecuted Christians around the globe, lists Afghanistan as the second-worst country in the world when it comes to Christian persecution. 
The organization, which monitors human rights in over 60 countries, reports there to be a "small group of secret believers" whose vulnerability has now "increased tenfold." 
Brother Samuel, Open Doors field director for Asia, shared a list of prayer points.
Among them is a call to pray for the "small group of believers" in Afghanistan "walking on eggshells and are uncertain who to trust." Christians worldwide are urged to pray that Afghanistan Christians can find "strength, wisdom and supernatural peace in God's promises."
Also in demand is prayer for the protection of displaced individuals and families as a "new wave of refugees is expected to come from Afghanistan to many parts of the Middle East."
Open Doors also encourages believers to pray for women and girls as many "fear that Taliban rule means they will be stripped of opportunities for education." Additionally, women who have been involved in education in years gone by may also be at risk. 
Underreported by international media is that COVID-19 casers are spiking in the country and hospitals are limited in what they can offer, Open Doors notes. Christians are urged to pray that the Afghanistan healthcare system will not collapse under the Taliban. 
The final point is the need to pray that Afghanistan will not become a "haven for extremists."
"The Taliban government of 20 years ago are known enablers of extremist Islamic organizations," the Open Doors report states. "With their newfound control over Afghanistan, the country could be host to a new generation of terror groups."