'A kingdom issue': Christian leaders share how believers should pray for Afghanistan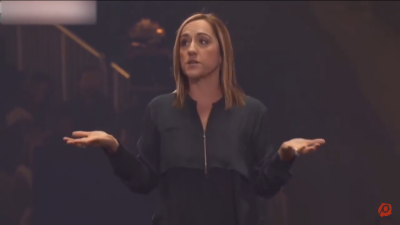 Christine Caine
Christian author and founder of the anti-human trafficking organization the A21 Campaign, Christine Caine, used her online platform to share a message she was sent for someone in Afghanistan. 
"At the moment we are praying desperately for friends on the ground in the house church movement in Afghanistan where the Taliban are coming after all Christians," the message read.
"Their courage is immense — most expect to see Jesus face-to-face in the next 2 weeks. It is a powerful reminder right now of what matters — making every opportunity count for eternity," the message read.
Caine told her followers that her heart is broken by what is happening in Afghanistan, adding that she can't stop thinking of the line from the message that "most expect to meet Jesus face to face in the next two weeks." 
"The images we are seeing are gut wrenching," she added. "The ramifications for women are horrific. I received an email, this particular paragraph brought me to tears. We must pray and also give and advocate. Do your research and find credible organizations you can support practically. Also, even though it might seem futile to some, pray. It matters. It really does."