Christian Man Tortured and Killed by Police in Pakistan; Family Try to Storm Police Station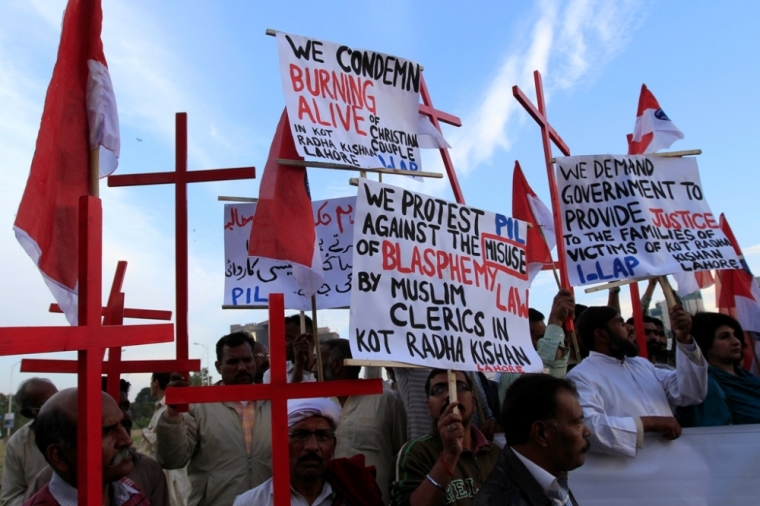 A 35-year-old Christian man was reportedly tortured and killed by police while in custody in Lahore, Pakistan. His family attempted to storm the policy station in protest, while an investigation has been launched into the incident.
Fides News Agency reported that the family of Rakha Shahzad is demanding justice for the slain man, which has prompted an investigation by authorities. The agents involved in the incident have claimed that the Christian, who was allegedly arrested because of selling drugs and alcohol, died because of a "heart attack" during the investigation. The brother of the diseased has claimed, however, that Shahzad "was arrested for no reason."
An autopsy will be carried out on the man's body to determine the cause of death.
Fr. Francis Nadeem, provincial of the Capuchins in Pakistan, said that the Christian community in Pakistan has once again been left bewildered "due to the umpteenth extrajudicial killing."
Christian lawyer Mushtaq Gill, who has been involved in a number of cases defending Christians from Pakistan's strict blaspheme laws, added, "The whole world is still deeply shocked and outraged for the lynching of the Christian couple in Kasur, but violence continues: it is urgent to repeal laws that are routinely used to persecute Christians and ensure justice and legality, starting with the work and the behavior of the police and public officials."
The Christian couple, 28-year-old Shahzad Masih and 25-year-old Shama Bibi, were killed and burned by a mob of Muslims earlier in November, allegedly for desecrating a copy of the Quran.
The grisly murder led to the arrest of at least 44 people, and Pakistani authorities have said that they will bring those responsible to justice.
The murder of the couple was condemned by persecution watchdog groups, including the International Christian Concern.
"The brutal killing of Shahzad and Shama once again highlights the extreme danger of religious fanaticism that Christians in Pakistan face on a regular basis. The accusation of blasphemy can be used for any dispute and can often prove deadly as it did today, inciting a mob to brutally murder this young couple," ICC Regional Manager Todd Daniels said in a statement.
Christians and other religious minorities regularly face hostilities for their faith, and are often targeted by the blasphemy laws.
A report by NGO network Awaz-e-Haq Itehad two weeks ago noted that 182 Christians have faced blasphemy charges in Pakistan between 1987 and October 2014, which often carry life in prison or the death penalty as punishment.