Christian Singer Lauren Daigle Makes Forbes 30 Under 30 List Twice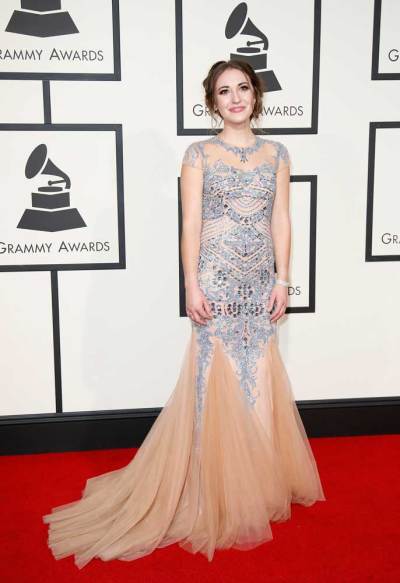 Well-loved Christian Artist Lauren Daigle continues charting. At the same time that her holiday album, Behold: A Christmas Collection, is No. 1 album on the Billboard Contemporary Christian Chart, the songstress was honored on Forbes' "30 Under 30" in two different categories.
Daigle was recently honored two times on the annual Forbes' "30 Under 30" list. The 26-year-old made both the Music and Celebrities lists.
30 Under 30 is known recognized for honoring acclaimed artists and public figures who are "topping charts and shifting culture" through their work and platforms. Daigle was the only Christian entertainer featured on the list. Others recognized were rapper Cardi B, and singer Joe Jonas and Jackie Evancho.
Along with making the Forbes lists, Daigle's 2016 holiday album, Behold: A Christmas Collection, is currently once again the No. 1 album on the Billboard Contemporary Christian Chart.
The album is a jazz collection of Christmas classics, which features the Louisiana native's hit original song, "Light of the World" as well. The Grammy-nominated and Dove Award-winning singer sold over 102,000 units to date and topped iTunes' Christian Albums chart last year with the same album.
This holiday season, the singer has partnered with a few organizations for the release of a special line of products through her online store. Each product will support charities that she has partnered with. The limited edition "Gift That Gives Box" offers back to missions and includes specialty items from fashion companies such as Love Your Melon, 3 SEAMS, White Flag, and ABLE (formerly Fashionable).
Each gift box will also include exclusive Lauren Daigle merchandise, consisting of an autographed poster, a vinyl copy of Behold, and more.
"Each year we receive stories of deep and desperate needs from all around the world. Stories of sickness and disease. Stories of extreme poverty. Stories of abuse and chaos. Stories begging for a response of hope. This year, I decided to do something different about it," Daigle said of the Gift That Gives Box inspiration in a statement shared with The Christian Post.
"Every gift within your box has a purpose," she continued. "Let's be a generation that carries God's heart into places of need, knowing that our giving reaps His replenishing. Thank you for helping me partner in bringing hope to the lives of many around the world."
Behold: A Christmas Collection can be found on iTunes and streaming services. The album features Daigle's current Christmas single, "O Holy Night," which is now on radio.