Christian Website SocialCross Refused Service by Web Developer Over Views on Gay Marriage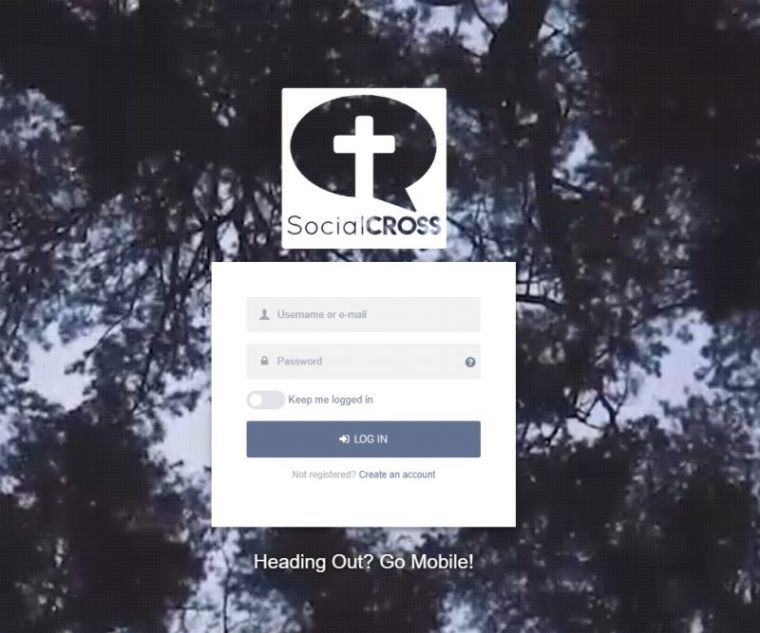 The organizer of a new social media platform for conservative Christians is voicing his displeasure after he claims that he was refused service from a web development company because of his views on same-sex marriage.
Rich Penkoski, an evangelical preacher who helped organize the new Christian Facebook alternative SocialCross.org and runs the West Virginia-based online ministry Warriors for Christ, is speaking out after he says he was refused service when he tried to enlist the services of Open Social, an organization that provides intranet solutions for nonprofits and companies, and powers over 250 online communities.
Penkoski told CP Monday that he was looking for a way to improve the 12,000-user SocialCross.org and was interested in learning more about how Open Social could help the site, which was launched earlier this year.
After talking initially with a representative of Open Social about a possible free trial last week via email, Penkoski was later contacted by the co-founder of Open Social's parent company on Friday.
Penkoski shared an email he allegedly received from Taco Potze, co-founder of the Netherlands-based company GoalGorilla and the Open Social distribution.
"Thanks for your interest in our services. We as a company unfortunately can't align our mission of equality with yours, for example when it comes down to equal marriage rights for both straight and gay people and your warrior merchandise advocating to 'make marriage straight again,'" Potze wrote in his Dec. 9 email, referencing the "Warriors for Christ" merchandise page that features a $26 "Make Marriage Straight Again" hat.
"Seeing how our principles differ, there just wouldn't be a good fit cooperating."
Potze's email also offered an alternative for Penkoski and gave him a link to other agencies that could help him implement the open-source software for SocialCross.org.
"I am always looking for things to make the SocialCross better. I wanted to see what they offered by using their trial. In this case, I asked about how I could migrate my users over to this particular platform because theirs is open-source. I just wanted to see what they offered compared to what we are doing right now to see if there are any changes that are better. We are always on the lookout for stuff like that. But they refused service to me," Penkoski explained.
"I went back and forth with the representative and all of a sudden, I got that email. I never even mentioned Warriors for Christ, not a word. How they found the merchandise from SocalCross, I don't know because we don't even sell that stuff on SocialCross."
The Christian Post reached out to GoalGorilla and Potze for comment on Penkoski's claims. An update will be provided once a statement is received from Potze or a GoalGorilla representative.
Penkoski is not afraid to let his opinions be heard when it comes to LGBT issues on the "Warriors for Christ" webpage and social media pages. One of the reasons Penkoski created SocialCross was because he had been suspended from Facebook a number of times because of posts about same-sex marriage and LGBT issues.
Penkoski explained that although everyone is welcome to join SocialCross, there are some limitations about what users can and can't say when it comes to LGBT advocacy on the platform.
"People come on there and are supposed to have dialogue without the trolling, without that anger that Facebook breeds. Even with LGBT members who want to join, that is fine as long as they don't advocate and don't try to push it on people," Penkoski said. "If they have genuine questions about why Christians don't support same-sex marriage, and other genuine questions, we have no problem with that."
"We have had a couple that have come on and joined SocialCross and say, 'I love being gay' and they use the profanity and that kind of stuff," he added. "That is the line."
The company's refusal to offer service to Penkoski and SocialCross.org came during the same week in which the U.S. Supreme Court heard the oral arguments in the appeal of Colorado baker Jack Phillips of Masterpiece Cakeshop, who was punished by the state government for acting in accordance with his faith and refusing to bake a cake for the wedding celebration of Charlie Craig and David Mullins in 2012. It's important to note that Colorado didn't recognize same-sex marriage until 2014.
"This is a private business and I believe that in America, you should have the right to refuse," Penkoski said. "But the double standard is where I have the issue. If you can do it to Christians then Christians should be able to do it to you without a problem."